Why study during class breaks when you can play the Nintendo Switch?
[Image: 2ch]
Images are popping up online, showing high school kids playing the Nintendo Switch.
Obviously, many, if not most, schools do not allow students to bring game hardware. Depending on the school, some won't even allow smartphones! You bring any of that, and your stuff will be confiscated.
Of course, students would sneak in Nintendo and Sony portables, but the Switch isn't only a handheld. Nintendo designed it for folks to play it at home or outside of the home. Doubt they meant at school!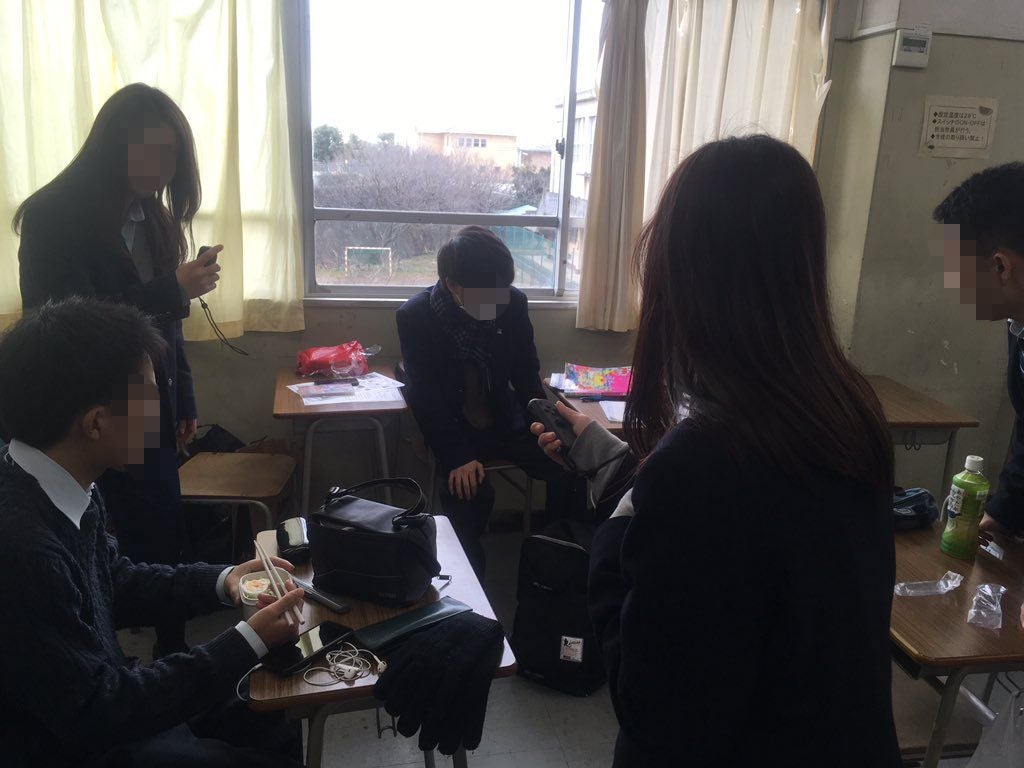 [Image: 2ch]
This looks like their lunch break (kids in Japan eat in their classroom). Some of the images below could also be before school started.
学校にSwitch持ってくるやつ現る pic.twitter.com/BhecEipCrN

— ひでおん (@hidenoda181) March 7, 2017
学校でSwitchやってるwwwww pic.twitter.com/OdWheGro4N

— 気侭@最近は#コンパス (@kimamani_anime) March 7, 2017
学校でswitchやってるwwwwwwwww
最新だな〜 pic.twitter.com/FLyin23oxs

— 河 合 え だ (@rf_26eda) March 9, 2017
学校に任天堂switchもってくるなよwwwwwwww pic.twitter.com/BIXOyLUXVJ

— 中平ゆうすけ (@sora1114y) March 5, 2017
学校でスイッチやってる pic.twitter.com/4fKlpvWys5

— 村上 武 (@mcil_3112) March 9, 2017
友達が学校でswitchやってるwww pic.twitter.com/ewuXHRZwoj

— ゲーマー雄@仙人ピエロ (@yuta_specter) March 6, 2017
学校にスイッチもってくるあたりがもはやクラスいや学年最強を示唆してる pic.twitter.com/2E3aR7OgD2

— 阪口 (@kazuaki0000) March 9, 2017