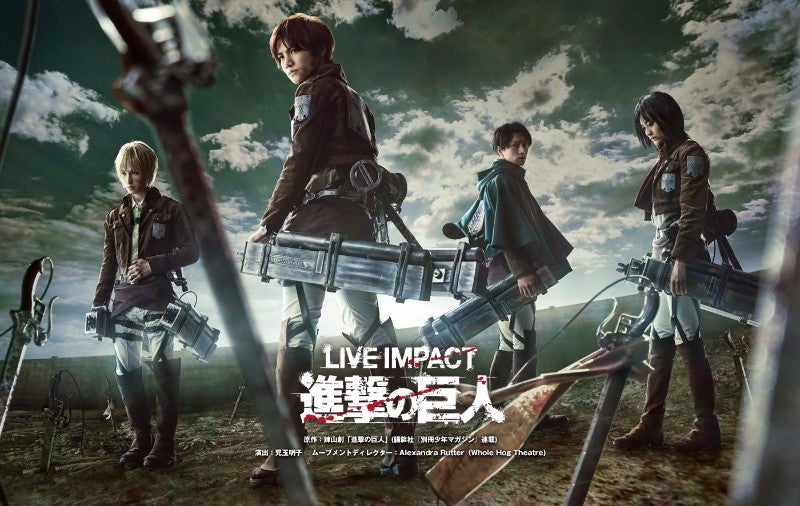 [Image: Official Site]
On April 10, acrobat performer Kazutaka Yoshino was inspecting the wire set up for the upcoming Attack on Titan live performance in Japan. Sadly, Yoshino died after falling around 9.14m. Today, organisers announced they were cancelling the show.
Yoshino was one of the main aerial supervisors for the show.
In an official statement, Attack on Titan: Live Impact organisers stated it was unclear what caused the accident and that they were cooperating with the police investigation.
Attack on Titan: Live Impact was scheduled to run from July 28 to September 3. Those who purchased tickets will get full refunds.
"May the departed Kazutaka Yoshino rest in peace," the statement ends.
Previously, Yoshino was a member of Cirque du Soleil and did the acrobatic choreography for the Naruto stage show. As Matome Naver notes, he also worked as an actor, appearing in the Lupin movie.
ついに情報解禁!!
今月末公開の小栗旬さん出演の「ルパン三世」に我らが代表吉野和剛がが出演しております!!
すんげー悪役やってるんで皆さん是非劇場で!! pic.twitter.com/QerbRkAVoY

— 正宗雄太 (@yuta_tc) August 12, 2014
Yoshino was 38 years old.