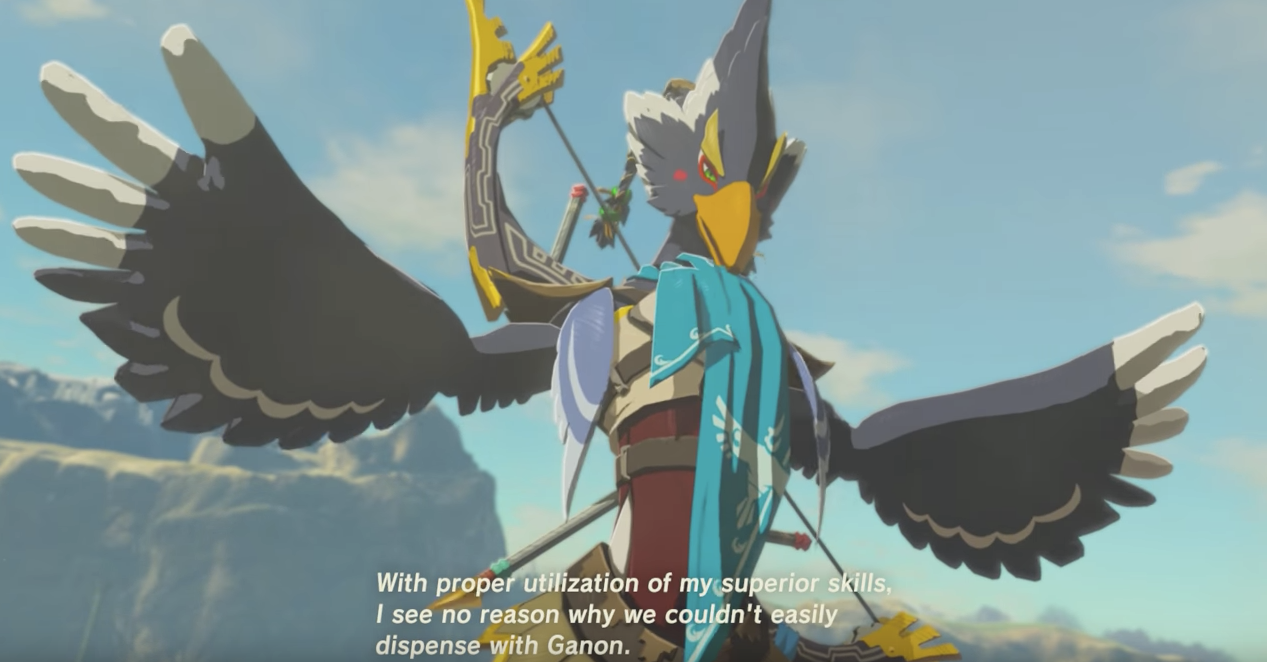 Over the weekend a streamer finally beat Breath of the Wild, not realising that the voice actor of her favourite character had been watching the whole time.
Haley Ojedi, who streams and makes gaming videos on her YouTube channel, didn't think her subscribers would even be interested in her streaming the ending to Breath of the Wild, but after stumbling into the final boss, she decided to go live anyway. As she was fighting Calamity Ganon, her friend decided to tweet at Sean Chiplock, who voices Revali, Haley's favourite character in the game. Ojedi's friend invited Chiplock to watch the stream, and, to everyone's surprise, he did.
"I had been so consumed in the fight with Calamity Ganon that I didn't even notice Sean had started to make comments in the live chat," Ojedi told Kotaku. "It wasn't until the end credits started rolling that Sean started to say who he was."
In the YouTube stream, when Ojedi realises that Chiplock is actually in her chat, she puts her hand over her mouth and screams, "Oh my god!" She looks ecstatic, and she described the moment to Kotaku as "insane".
But it didn't stop there. Chiplock not only recorded an adorable message in character as Revali, but topped off Ojedi's ongoing donation drive to go to E3. "Wow did I start crying," Ojedi said, "because this celebrity made my dream of going to E3 a reality, a dream I've had with my dad since I was little and first started watching it with him."
"Breath of the Wild has become much more than a game now," Ojedi said. "Not very many people get to say that they finished one of their favourite games of all time with the voice actor of their favourite character watching them fight Ganon until the end. I am so thankful to Sean Chiplock for being so kind when he definitely didn't have to be."