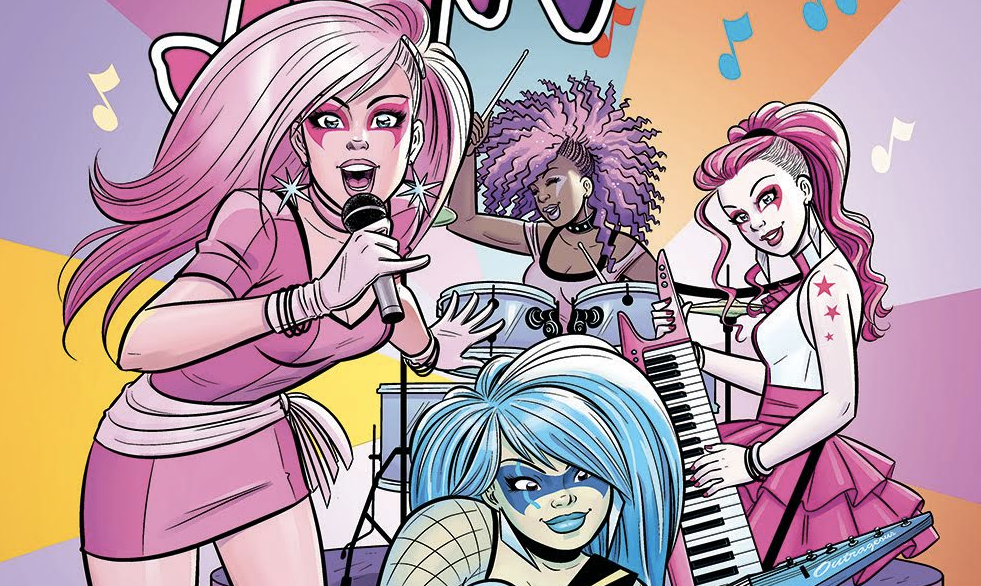 While New Brunswick-based artist Gisele Lagace has worked on comics for Dynamite, IDW, Archie and Marvel, she's also a freelance illustrator. Like many freelancers, she saw Chicago's C2E2 as an opportunity to do some important self-promotion and potentially sign on to do some commission work.
IDW
After two days of driving from her home in order to get to the US/Canadian border, though, Lagace was stopped by border patrol, questioned about what business she had in the States, and ultimately denied entry into the country.
No #c2e2 for me. Got refused entry to the US. Read about my experience here https://t.co/nrFZqHKCTx

— Gisele Lagace (@GiseleLagace) April 20, 2017
In a lengthy Facebook post, Lagace described her experience with border agents who searched through her car and her drawings, body searched her, and took her fingerprints after determining that she didn't have a legitimate reason to be travelling into the US. The issue the agents took, Lagace explained, was the fact that she'd already begun some of her commission work in Canada with the intention of finishing it in the States, which would qualify as her working here.
"They kept pressing about the comics I had and the sketches, and well, I had to be honest and said that I did get paid for commissions but beforehand, but since they weren't complete, it was considered work in the [US]," Lagace wrote. "Comics-wise, I had maybe $700 [$AU930] in value if I had sold everything. Honestly, it's not a lot."
According to Lagace, the border agents also seemed sceptical of the idea that she would be travelling into the US just to promote her art, something that literally entire sections of cons are dedicated to.
It's unclear specifically why the border agents refused Lagace entry into the country, but Lagace's story does bear some resemblance to a number of similar instances of foreigners being turned away from the US in the wake of President Trump's (failed) Muslim ban.
Lagace was able to simply turn around and head home after the ordeal, but she now says that she doesn't plan on trying to come back to the US any time soon.
"Now that I've been refused entry in the US for this, it's on file," she said. "Don't expect to see me at a US con until I can figure out a way to get in and being absolutely certain this won't happen."