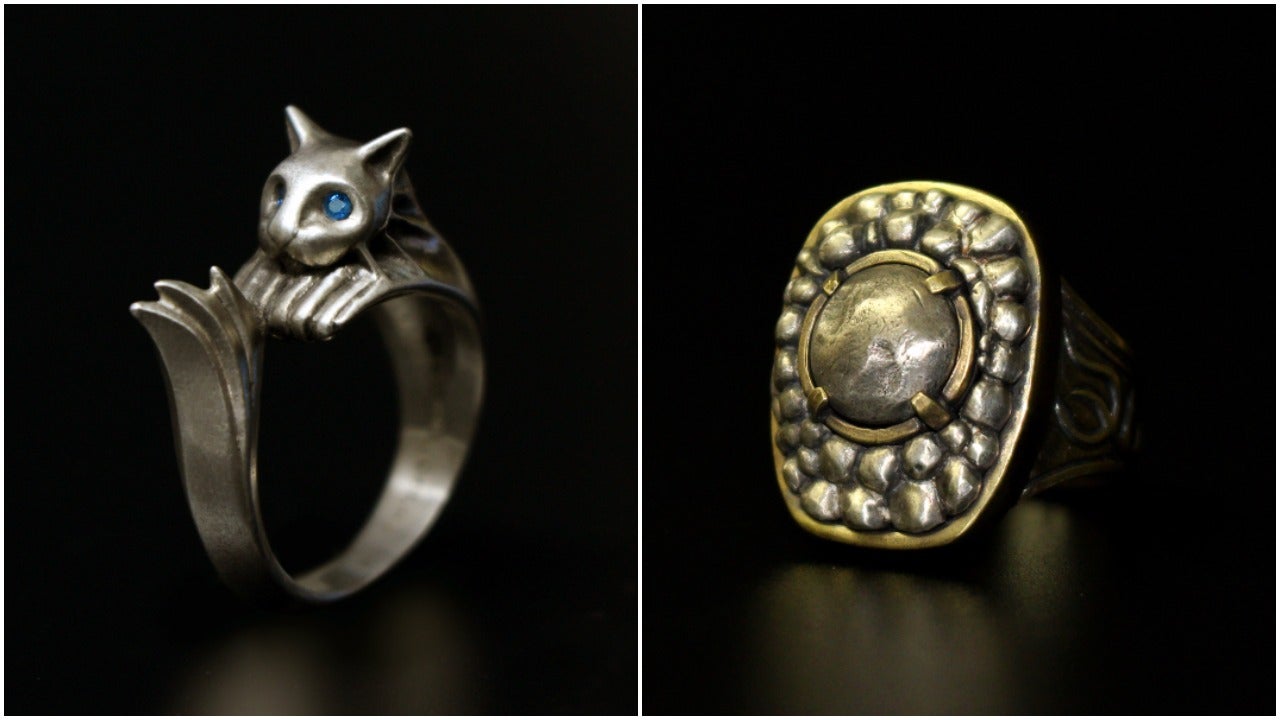 No word if these Dark Souls rings raise max equipment burden or decrease fall damage, but they do look nice!
[Images: Torch Torch]
As Famitsu points out, Japanese brand Torch Torch has men's and women's Havel's Rings and Silvercat Rings. 

[Images: Famitsu]
Slated for August, the Havel's Ring is made from 925 silver and priced at 18,900 yen ($225).
The Silvercat Ring is also made from 925 silver with cubic zirconia stones for the feline's eyes. It's also 18,900 yen ($225) and will be out this July.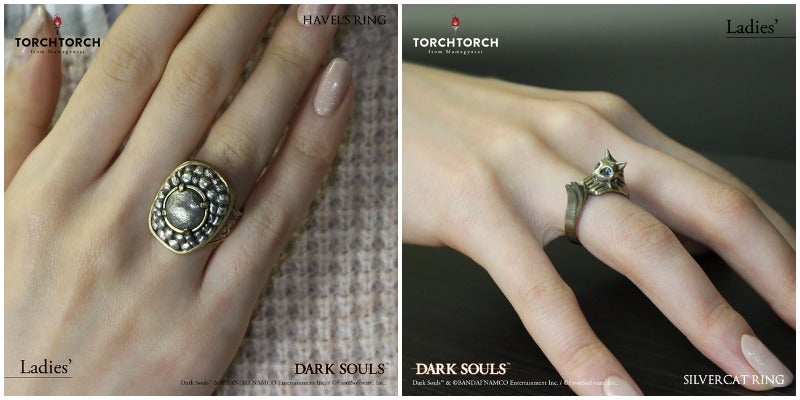 [Images: Famitsu]