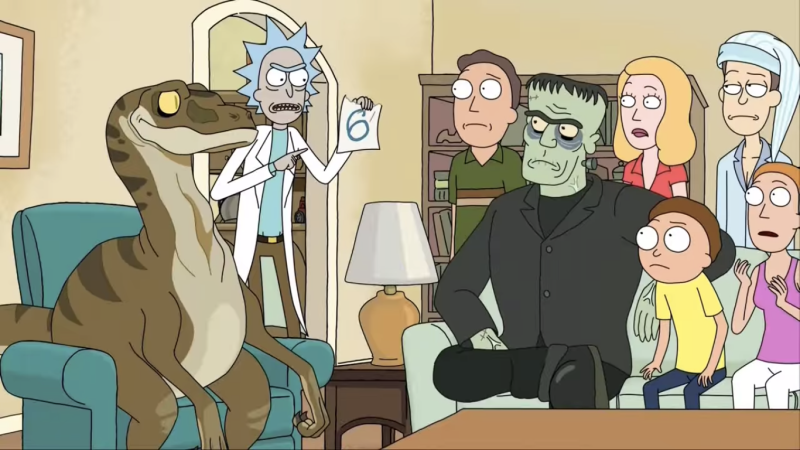 Hey, did everyone enjoy the surprise premiere of Rick and Morty season three? Did you think it meant — as it often does — that the season proper would start airing after it? Well, hold your horses because you have a couple of months to wait.
Image: Adult Swim
Rick and Morty's season three premiere aired as a surprise on Sunday, and it gave the show a lot of places to go in the rest of the season. Unfortunately, according to Adult Swim's press release, the rest of season three won't be airing until "later this summer", so later this winter in Australia.
Which could mean anything from mid-May (when summer holidays starts for some in the US) to the actual start of US summer/Australian winter in late June. That's a long time to stew over the premiere. Somehow, giving us one episode and then making us wait feels less like a reverse April Fools and more like a crueller joke than showing us nothing.