Just when you think you've seen every promotion possible, Japan goes and wheels out this Attack on Titan ATM. Nice one!
[Via Get News]
According to Get News, the Attack On Titan is located at the Seven Bank in Tokyo's Nakano Broadway.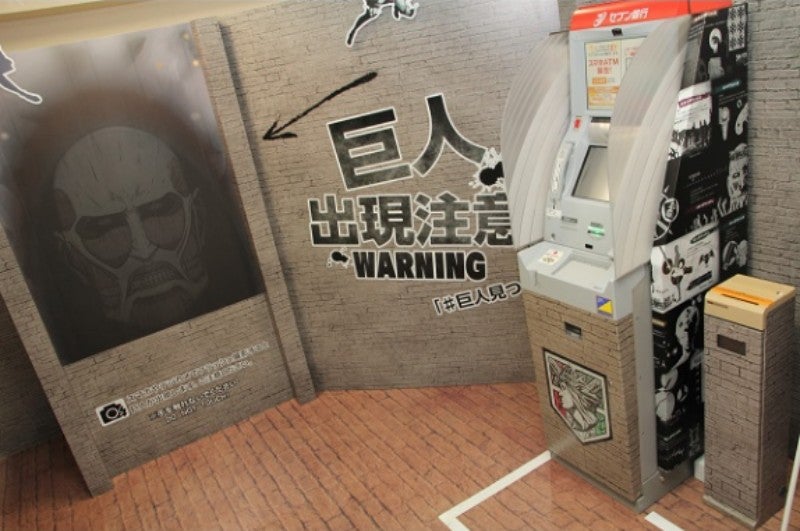 [Via Get News]
If you take a photo of the wall with a flash, it will reveal a Titan.

[Via Get News]
Just what you want — people taking photos as you try to enter your account info!
The Attack on Titan ATM will only be around for a limited time. After June 30, it will revert to a normal teller machine.
まだ時間があったので例の進撃の巨人セブン銀行行ってきた pic.twitter.com/2ZTyVL1MqM

— シン・ハルカ@5/4東7G57a (@lagaua) April 2, 2017