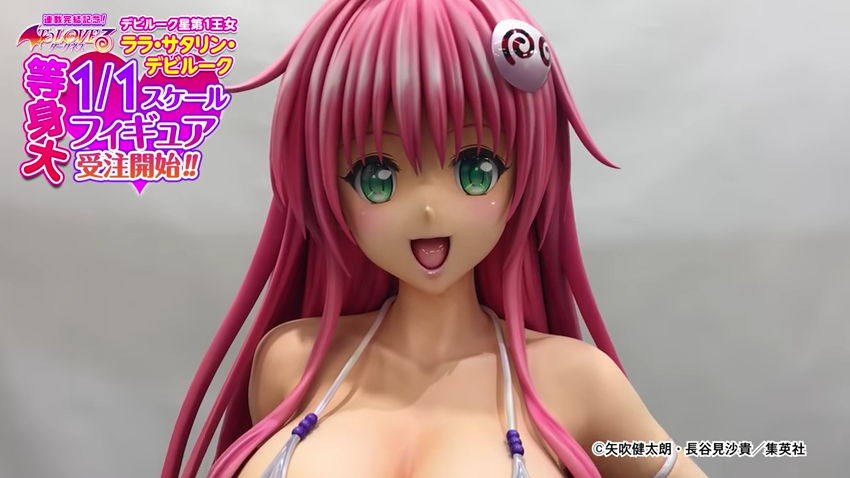 Lala Satalin Deviluke is the main character of To Love-Ru. A life-sized version of her is going on sale for a mere 34 grand. 
[Image: ジャンプSQ.公式]
Note: This article contains content some readers might find objectionable.
This statue of the devil-tailed alien princess is 173.5cm tall and weighs 45kg. Priced at ¥2.8 million ($34,027), only 10 of these will be made.
You can watch a rather leering clip of the statue below:
If you are going to spend this much money on a figure, leering is exactly what you'd do, I guess?
Those interested in purchasing note: You must be a resident of Japan and you must first enter a raffle for a chance to buy. That's right, a chance to spend $34,000.