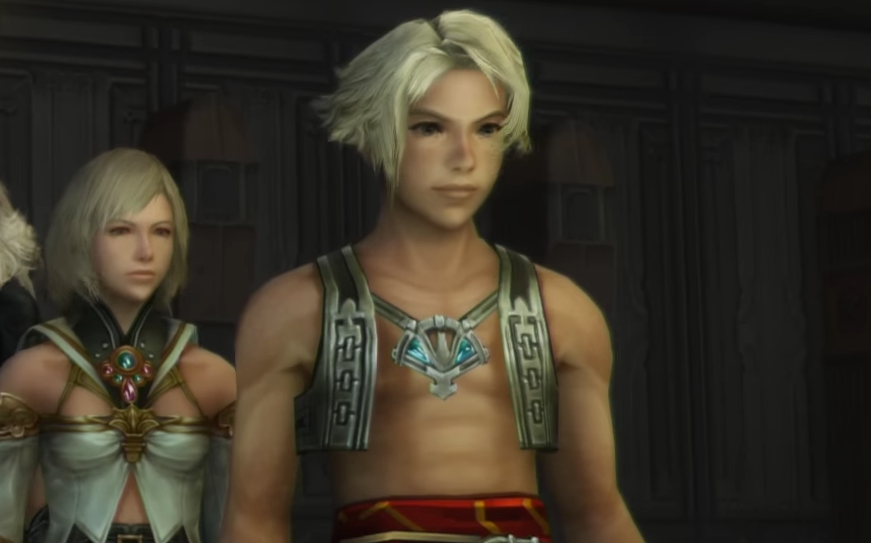 In last year's Final Fantasy 12: The Zodiac Age trailer, it looked like we'd be stuck with Vaan's spray-on abdominals. But now it seems like we won't. Thank goodness for that!
[Image: Square Enix]
Below is a comparison from last year showing how Vaan's PS2 abs stack up to the ones in the remaster's debut trailer.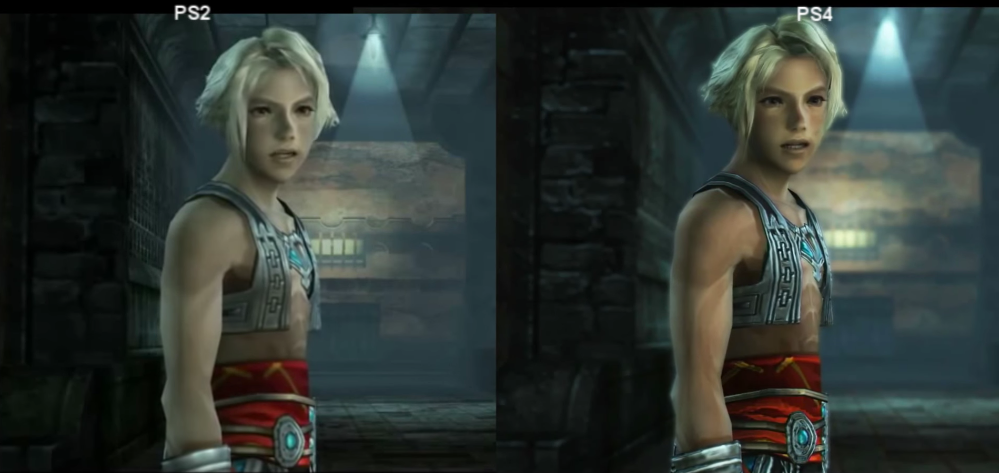 [Image via Cycu1]
Still freaky!
Vaan's abs pic.twitter.com/auxQXZQmzy

— ?doctor deadass (@KumaKazooie) December 20, 2016
@GaymerFox I am shamelessly ready for Vaan's HD abs. lol

— Terry Estep (@terry_estep) January 25, 2017
@cypritree Vaan's spray-painted on 6 pack abs..... nightmare fuel

— Crumps2 (@Crumps2) January 28, 2017
i just remembered vaan's spray-paint abs in xii pic.twitter.com/5tL0tsG9bG

— emo princess eriyu (@spookiyu) March 2, 2017
Earlier this autumn, people noticed that Square Enix had apparently fixed Vaan's abs.
See? They look normal.
They did it.

They finally did it.

They fixed Vaan's abs. pic.twitter.com/meTX5VnyVQ

— Dawg (@GuerrillaDawg) March 12, 2017
Oh dang I think the FFXII remaster fixed Vaan's weird abs pic.twitter.com/MIoX3nyw4Q

— Kristofer (@Psidropkick) April 17, 2017
they fixed vaan's abs holy shit pic.twitter.com/XUFsO6xEde

— ARMS (Switch, 2017) (@Electivirus) April 17, 2017
THEY CHANGED VAAN'S EXOSKELETON ABS????????????????????????????????????????????????????????????????????????????????????????????????????????? pic.twitter.com/aXKzeFUUrv

— 宇宙大規模11次元構造体 (@doutanukis) April 20, 2017
In the most recent trailer for Final Fantasy 12: The Zodiac Age, we see that, yes, Vaan no longer has spray-on abs.
SO they did fix Vaan's abs.. pic.twitter.com/RZgGeISpc6

— xenosaga (@xenosaga7) April 26, 2017
vaan's fixed abs alone make the ffxii remaster worth it tbh

— cai gon jinn (@blacktreecle) April 26, 2017
These new abs might be Square Enix's best remastering work yet.