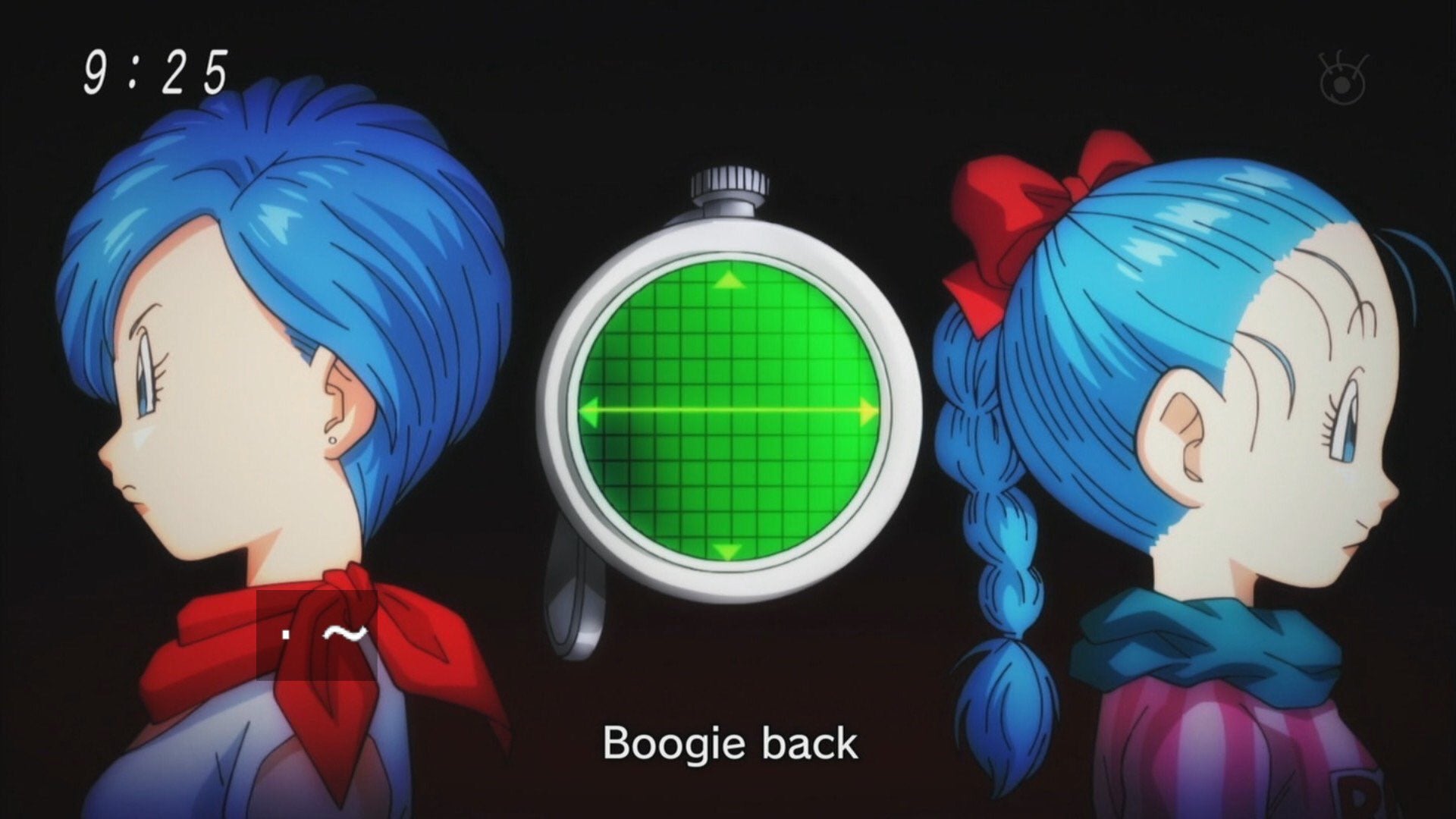 There's a new ending for Dragon Ball Super. Not only is it excellent, but it's also subtly nostalgic.
[Image: Son_Aiku]
This is ending number eight for the series, which has typically featured terrific closing tunes. This track, "Boogie Back", is a standout.
Dragon Ball Super's New Ending 7 official upload~ crunchyroll. #ドラゴンボール超 pic.twitter.com/POBLrLKCdk

— Kiyoe sans~ (@kiyoe_sans) April 2, 2017
What also works so well for this closer is how it tastefully references the "Romantic Ageru Yo" ("I'll Give You Romance") ending for Dragon Ball.
The songs are different, but both showcase Bulma and feature similar imagery, and evoke similar feelings.
思わず「ロマンティックあげるよ」観たくなった。#ドラゴンボール超 pic.twitter.com/eYNXaKAKei

— Motoki (@sweet_nail) April 2, 2017
When I saw this ending, it immediately reminded me of the first ending of Dragon Ball with Bulma and everything. NOSTALGIA IS SO REALLLL https://t.co/R7PDnFp5xA

— Vanylian (@Vanylian) April 2, 2017
*SCREECHING*THE PARALLELS IM DRAWING?? DNt cry queen B, ur king will return to you safely, altho dragonballs still wont stop the waterworks? pic.twitter.com/826eKcPoTz

— VEGETApsycho (@VEGETApsycho) April 2, 2017
@SodhiPack @zZToastie Bulma made "I'll give you Romance" work because it kinda seemed like a theme for her, so it's good they did something similar

— Wes (@YTWes) April 2, 2017
HOLY CRAP DRAGON BALL SUPER ENDING 8

— ?️rady (@AlphaGreninja) April 2, 2017
Le nouvel ending de Dragon Ball Super il est magnifique

— ジエレミ スイナマン ???? (@Jeiy97) April 2, 2017
Man Dragon Ball supers ending songs are always so good

— Chiu Chow Prince (@NickyMan44) April 2, 2017
this dragon ball super ending
it's actually good

BOOGIE BACK
BOOGIE BACK

— 巨乳の神 - [Kuugen] (@KuuTenko) April 3, 2017
Boogie Back...?#DBSdaisuki #ドラゴンボール超 pic.twitter.com/mP50oapwrM

— ?Son Aiku-孫 愛空? (@Son_Aiku) April 3, 2017
So much has changed!
#ドラゴンボール超
新EDから

写真立てが いい味出してる pic.twitter.com/fIJL3hkoiY

— しんじ(栃木) (@53bcShinji) April 2, 2017
For more on Dragon Ball Super, check out the show's official site.