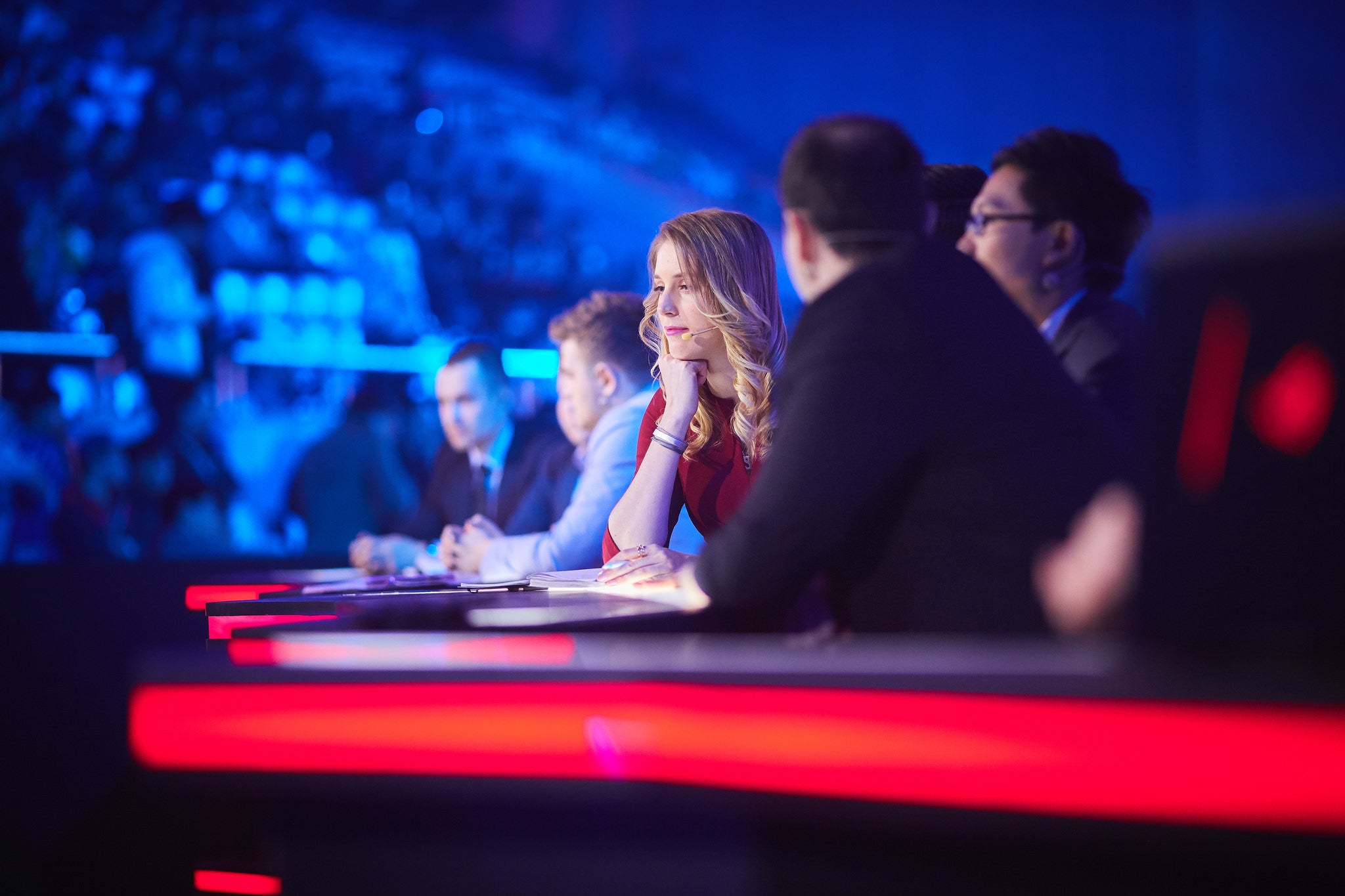 Image credit: Sheever Gaming.
Jorien "Sheever" van der Heijden, one of Dota 2's most prominent casters and streaming personalities, revealed earlier today on her Twitch channel that she has cancer and will start undergoing treatment for it later this week.
"Well I have breast cancer," she told her viewers during her daily Dota 2 stream. "It hasn't spread. It will take a while to recover from it. Starting on chemo on Thursday and yea that will take a while."
She added that she'll be heading to the hospital with her brother and undergoing Cold Cap treatment to try and prevent the loss of hair that can result from chemo therapy.
Wow. The amount of support that I am getting from everyone is overwhelming. Thank you <3

— Sheever (@SheeverGaming) May 14, 2017
In a special message to channel subscribers sent out earlier in the day, Sheever wrote the following,
"Hello, First of all thank you for your support. I have some not so nice news that I wanted to share with you. Two and a half week ago I was diagnosed with breast cancer. Coming Thursday I start with chemo which will last for half a year, followed by surgery and radiotherapy. Everyone reacts differently to chemo, so I don't know yet what kind of impact it will have on me. I expect I can still stream on some days but the streams will probably be shorter than normal. On the "bright" side I should be able to stream more since I have will not go to (as many) events.

I am heading towards a rough time, but I feel very supported. I have friends, family and Owen taking care of me."
Fans from across the Dota 2 community immediately began offering their support. In her Twitch chat, user MDimitrovv wrote, "@sheevergaming I believe you will get through it. You are a strong person. Best of Luck," while on Reddit users discussed how best for the community to rally around her, including the idea to organise a show match whose proceeds would be donated to cancer research efforts.
Colleagues shared their support over Twitter:
For the woman that inspires the rest of us in the Dota 2 scene. We all wish we could be Sheever Strong. <3 You got this beat @SheeverGaming pic.twitter.com/DKTr5x7Ru3

— Nikki Elise (@Sajedene) May 14, 2017
@SheeverGaming fighting! Ur in my thoughts - Stay strong ❤️

— Soe Gschwind-Penski (@Soembie) May 14, 2017
One of the hardest working people. She's beaten crazy odds to get to where she is. Sure she'll beat this too. Stay strong @SheeverGaming

— Wykrhm Reddy (@wykrhm) May 14, 2017
Really sad to hear about @SheeverGaming's situation - but happy that she's positive and fighting.

The entire Dota 2 community is with her.

— Ben Steenhuisen (@followNoxville) May 14, 2017
Hang in there @SheeverGaming! You're a tough lady and one of the most calm / level headed people I've ever met. Go kick cancer's ass! ?

— David Gorman (@LDeeep) May 14, 2017
Hey @SheeverGaming - fuck cancer. Just another troll you'll stomp and conquer. All mine and @Twitch's love to you and @ODPixel. Get'em!

— Aaron Chambers (@ayesee) May 14, 2017
@CaitMcGeePT @SheeverGaming The same goes for me. We're all here for you if you need us.

— Kips (@Kipspul) May 14, 2017
I just heard the horrible news @SheeverGaming - you got a ton of people who love you and can help you, but you've also got a ton of fight <3

— Redeye ?? (@PaulChaloner) May 14, 2017
Originally from the Netherlands, Sheever began her casting career with GosuGamers in 2012 before moving on to work independently as an analyst and caster for some of the game's biggest events, including Starladder, Valve-sponsored Majors, and The Internationals. As a result of her treatment, Sheever said she would miss the Manilla Masters tournament later this month as well as the next few weeks of DreamLeague.
"I think for most of the people who work in Dota 2 that private life kind of isn't there," she said in an interview earlier this year. "You have to give up a lot." In exchange for all of that work, Sheever has become a pillar within the Dota 2 community, a scene where women are severely underrepresented.