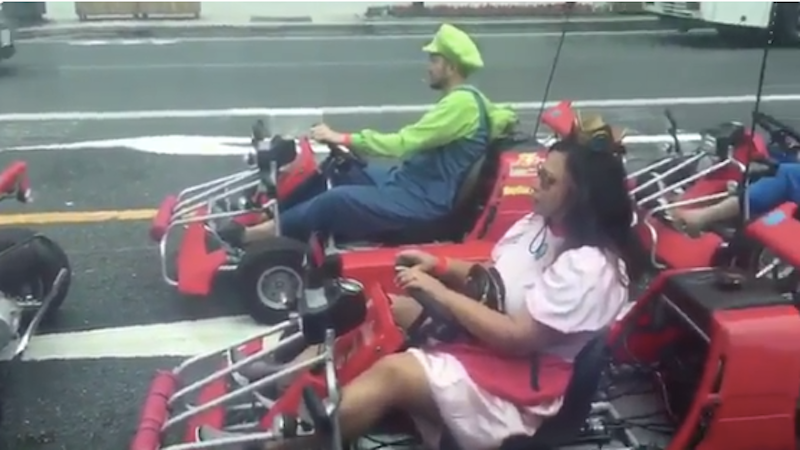 This is probably the closest we'll get to a Wolverine appearance in Mario Kart 8.
We're here waiting for the green light and ohhhhh ..... #mariokart #supermariobros pic.twitter.com/zyI2eHv9rp

— Hugh Jackman (@RealHughJackman) May 24, 2017
Hugh Jackman didn't stumble upon some ambitious street performers; he found what appears to be MariKart, a company in Tokyo that allows attendees to recreate their own Wario vs. Wario racing battles. MariKart provides go-karts, costumes, and even accessories to anyone who wants to cosplay Yoshi and crew. 
The only thing that could've made this better would be if the guy dressed as Luigi had given us an IRL death stare.