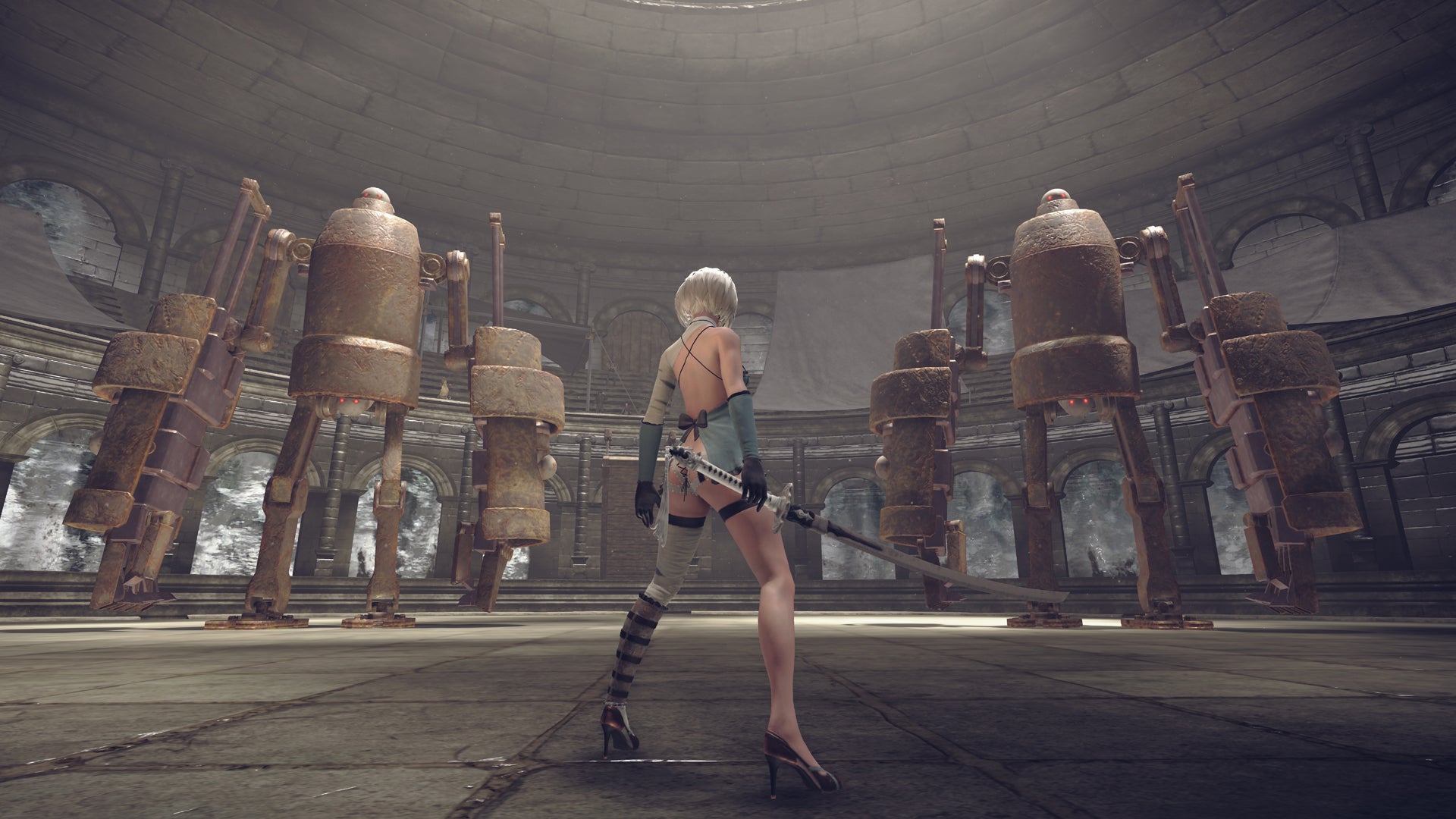 There's more Nier to play as of yesterday, as Square Enix released the game's "3C3C1D119440927" DLC. New sidequests and odd coliseum battles reward players with music, costumes and other cosmetic items, as long as you have the game's Chapter Select feature unlocked.
It's really hard for anyone to pull off Kaine's outfit from the first Nier.
Nier: Automata's DLC allows players to battle powerful machine enemies like Square Enix exec Yosuke Matsuda and Platinum Games head Kenichi Sato for fabulous prizes, but they have to make in there first. In order to access the areas containing the coliseum battles, players must have completed the game's C or D ending and unlocked the Chapter Select function.
If you haven't gotten there yet, don't be in such a rush, though seriously hurry up. You're missing some of the best bits.
If you've gone past that point and made a choice to make the ultimate sacrifice at the very end of the game, well this is a very good reason to play all over again.
As for me, I'll be covering the DLC in detail once I've replayed through most of the game all over again. Hooray!