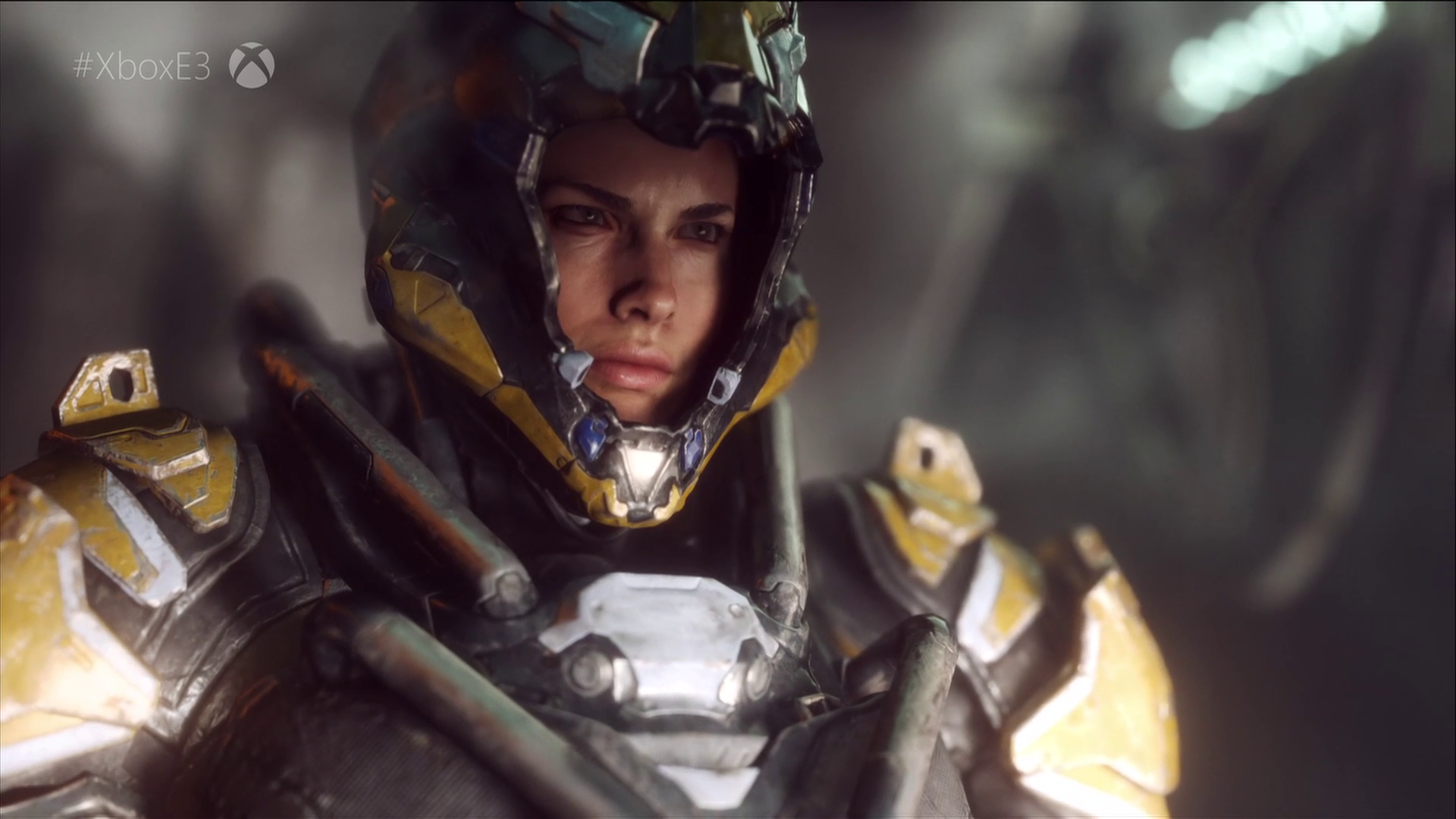 After years of teasing it, BioWare's next big game, Anthem, was shown off during Microsoft's E3 press conference in LA today. In the world of Anthem, you are a freelancer who lives within the walls of a city that is protecting humanity. It looks awesome.
Players will don suits called Javelins, which are customisable to look and play however you want. There are different types of exosuits: for example, the Ranger is balanced and all purpose, while the Colossus is a tanking powerhouse.
During the footage, we saw the main character jet around on his suit, and then use it to swin underwater. Enemies look robotic, and the landscape almost looks like a post-apocalypse. BioWare is calling this a "shared-world action-RPG,"  
Last month, we reported that the project had a code-name of "Dylan," as in Bob Dylan. The aim was to make a game that would "would be referenced for years to come," as our news editor, Jason Schreier, put it. Yesterday's brief glimpse stated that Anthem players would be able to "explore a landscape of primeval beauty."