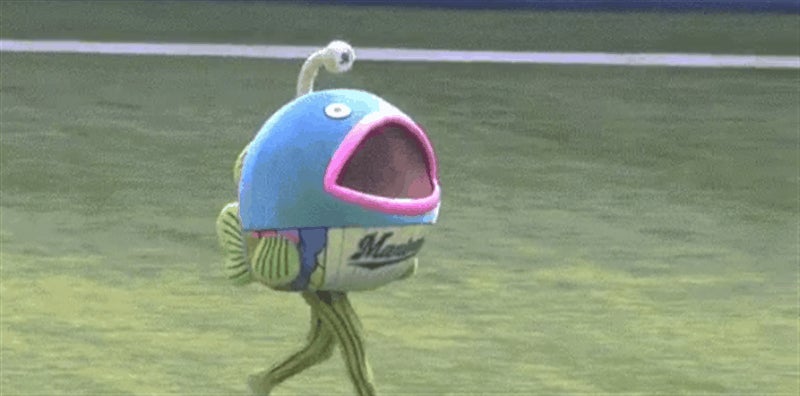 [GIF via dnomotoke]
Not all Japanese mascots are cute. Some are truly odd. Then, there's this character, known as "Nazo no Sakana" or "The Mysterious Fish."
It's a new mascot for the Chiba Lotte Marines, which already has three mascots (Zu-chan, Rine, and Cool.)
What sets Nazo no Sakana apart is, well, everything.
— [email protected]ロッテを優勝させるぞ!! (@lovelovemarines) May 31, 2017
千葉ロッテのやべーやつ、第3形態へ進化 pic.twitter.com/3F7LnpLImK

— のもとけ (@dnomotoke) June 11, 2017
魚に首を傾げるつば九郎 pic.twitter.com/tgmRC3tyB4

— ゲンセン (@gensen) June 10, 2017