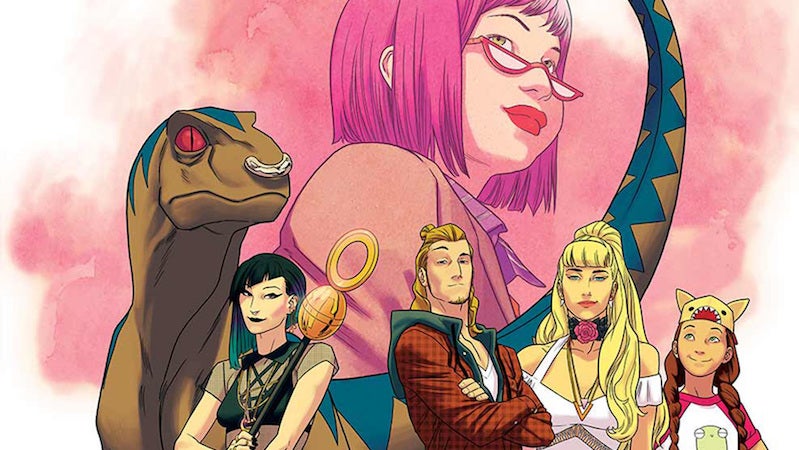 Ever since they discovered that their parents were members of an evil cult hellbent on trying to end the universe so that their children might survive, Marvel's Runaways have had a tough go of being teenagers. Now, though, in a new series penned by Rainbow Rowell and illustrated by Kris Anka, the kids are getting back together and getting their lives in order.
Marvel
Speaking to Entertainment Weekly, Rowell expressed her love for Brian K. Vaughan and Andrian Alphona's 2003 run on the series, and shared her plans to bring some of the group's core members back from the dead.
"At the beginning of this series they are scattered to the four winds and half of them are dead. One of the challenges now is who are they when they're apart," Rowell said. "They got thrown together, but now they have been pulled apart. They're trying to figure out who they really are without each other."
Rowell's previous work include a number of YA novels such as Elenor & Park, Fangirl and Carry On, a book about a group of young teens in magic school that features a notably diverse cast of characters. Fans of Carry On, Rowell pointed out, were likely to enjoy her take on the Runaways, given her experience writing a "motley crew of kids coming together" to save the day.
While it may be something of a spoiler for those who haven't read the original series, at least one of the resurrections the team will be concerned with will be Gert's, who previously met her untimely end at the hands of (surprise!) a cult leader. Rowell also went on to explain that while her first story arc on the book will be largely focused on regrouping the team, the Runaways will also have a new adversary to deal with, other than the fact that they're all still in the process of growing up.
The new Runaways series will drop this September.