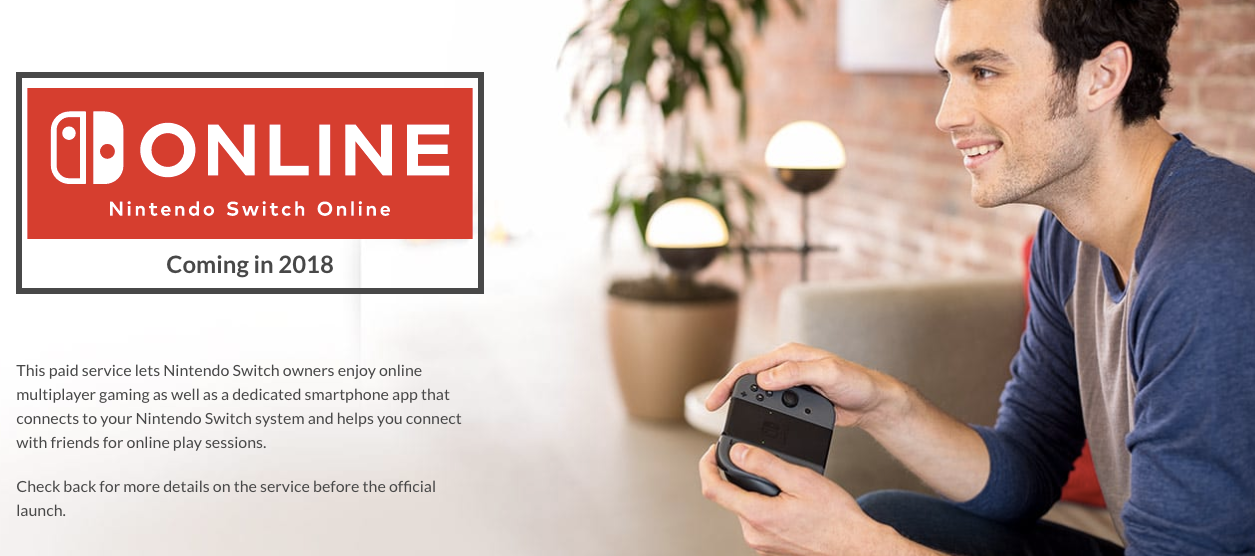 Nintendo Switch's online service will cost $29.95/year and will launch at some point in 2018, the publisher said today. Playing Switch games online will be free until the service launches.
You can also get a one-month subscription for $5.95 and a three-month subscription for $11.95.
As Nintendo previously said, voice chat and online lobby features won't be available on the Switch itself. Instead, you'll have to use them through a smartphone app that Nintendo says will be launch this winter. "Our new dedicated smart device app will connect to Nintendo Switch and let you invite friends to play online, set play appointments, and chat with friends during online matches in compatible games─all from your smart device," the company says. "A free, limited version of this app will be available for download in summer 2017."
Nintendo adds that subscribers will get free versions of classic games with added online features, citing Super Mario Bros. 3, Balloon Fight and Dr Mario as examples. Previously, Nintendo had said that subscribers will get access to a different game each month, but that plan appears to have changed:
Nintendo Switch Online includes ongoing access to a library of classic games you can take anywhere! pic.twitter.com/TtRKcImCiS

— Nintendo of America (@NintendoAmerica) June 2, 2017
UPDATE (12:13PM): Nintendo confirmed that this monthly plan has indeed changed, telling Kotaku: "Nintendo Switch Online subscribers will have ongoing access to a library of classic games with added online play. Users can play as many of the games as they want, as often as they like, as long as they have an active subscription."
However, Nintendo's classic game service remains one of the Switch's biggest mysteries, as the publisher has not yet offered any details on how it will approach any sort of Virtual Console this generation. When asked about the Virtual Console's future, Nintendo offered: "We have nothing to announce on this topic."
UPDATE (June 3, 6:14AM): Australian pricing has now been released. The article has been updated to reflect this pricing.