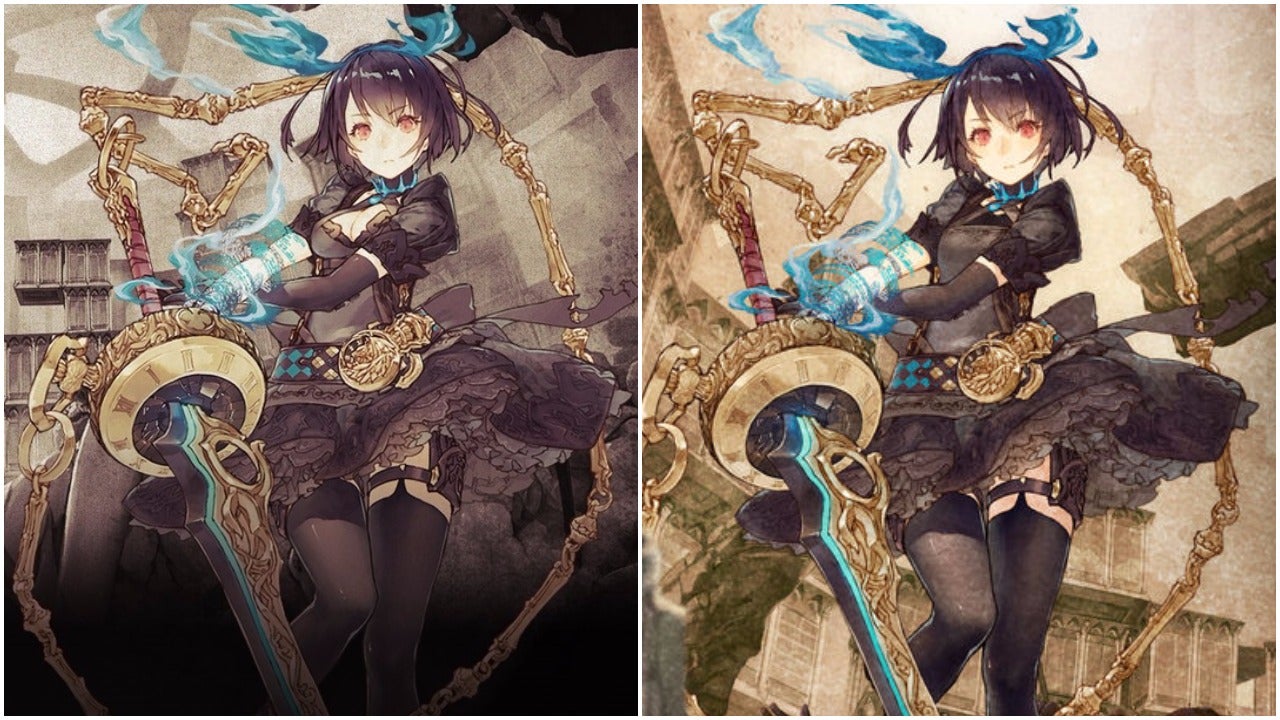 The art for Sino Alice has been changed on both the Google Play Store and the App Store in Japan. The original key art, which can still be seen on Square Enix's website, featured low cut outfits. The new art, however, does not.
[Images: Square Enix]
Sino Alice was created by Yoko Taro of Nier fame and developer Pocket Laboratory.
#シノアリス
... pic.twitter.com/wWVVcQfYDi

— りんどぅ (@rindou070733) June 6, 2017
While the in-game art does not appear to be effected, you can see in the top image how it was changed for both the App Store and the Google Play Store.
Below is a full comparison of the old key art and the new key art. As you can see, the change isn't only for one outfit, but multiple ones.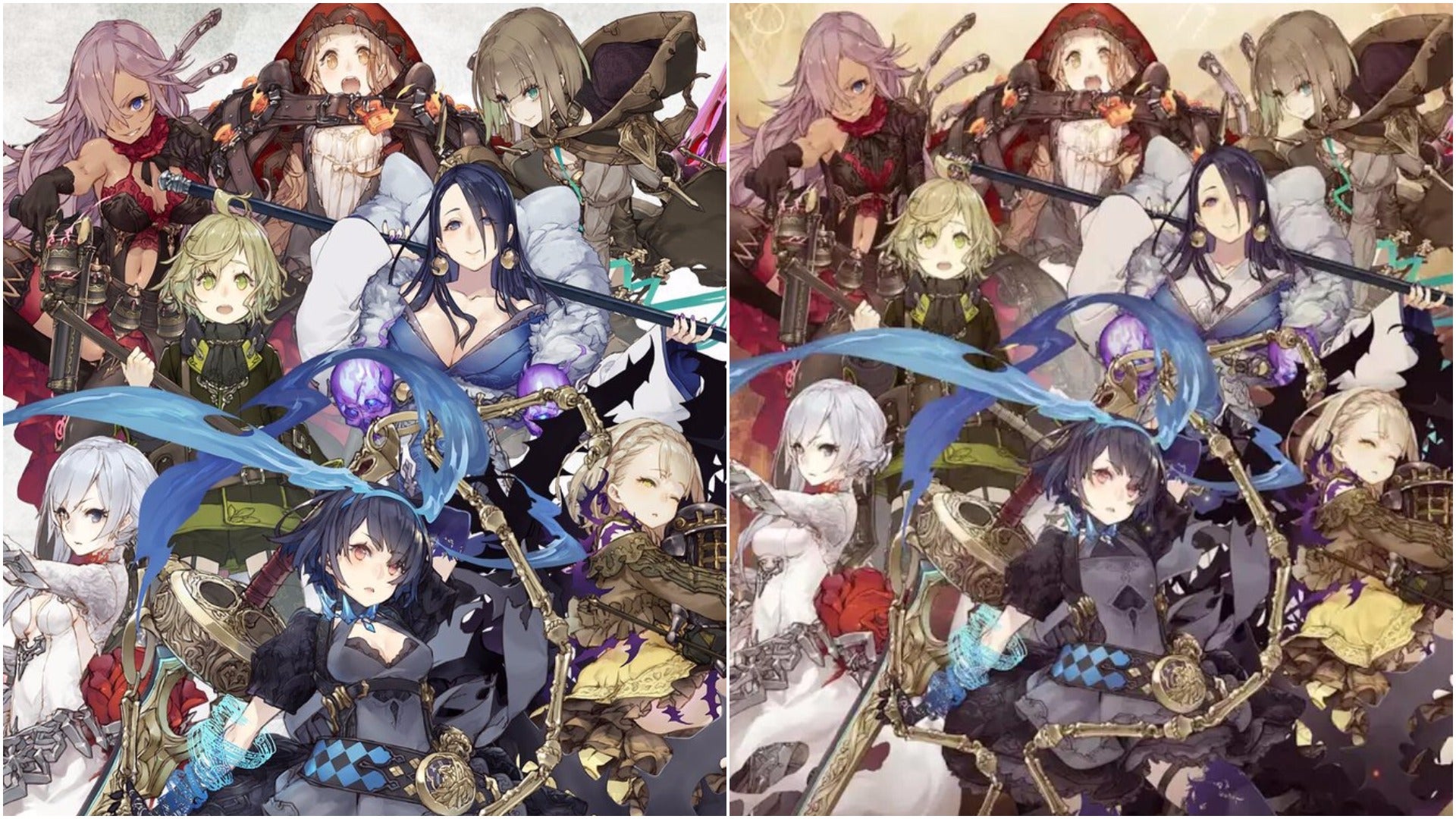 [Images: Square Enix]
This feels like those "spot the difference" puzzles.
Sino Alice is available now in Japan. No word yet on an international release.