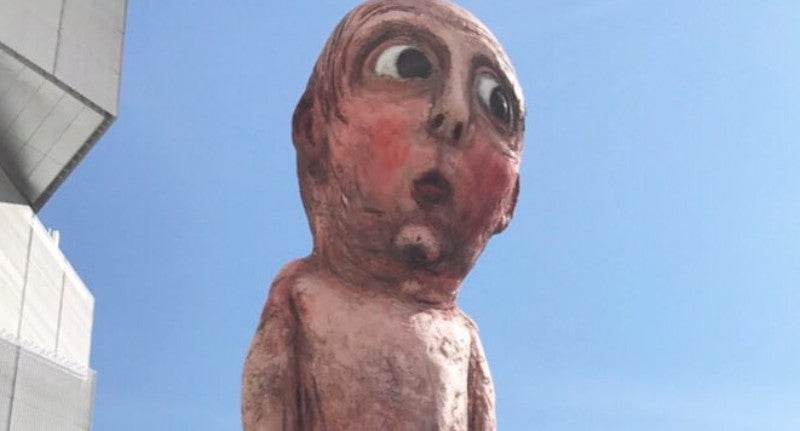 You'd be forgiven if you thought this statue depicted a Titan from Attack on Titan. Even Yuuki Kaji, who voices Eren Yeager in the original anime, can see the similarity.
[Image: KAJI_staff]
Can you?
【梶】イベント会場に向かう道中、巨人が…⁉︎
しかも、お花摘んでる途中でした!
恐るべき、フィンランド!!

とりあえず、心臓捧げときました。 pic.twitter.com/74YnitYutD

— 梶裕貴@staff (@KAJI_staff) June 16, 2017
Kaji (above) recently spotted the statue on the way to an event in Finland, posing for a photo and even doing a Survey Corps salute.
As Atlas Obscura explains, this artwork was created by Finnish artist Tommi Toija and first shown in 2014. It's been reminding folks of Attack on Titan for years.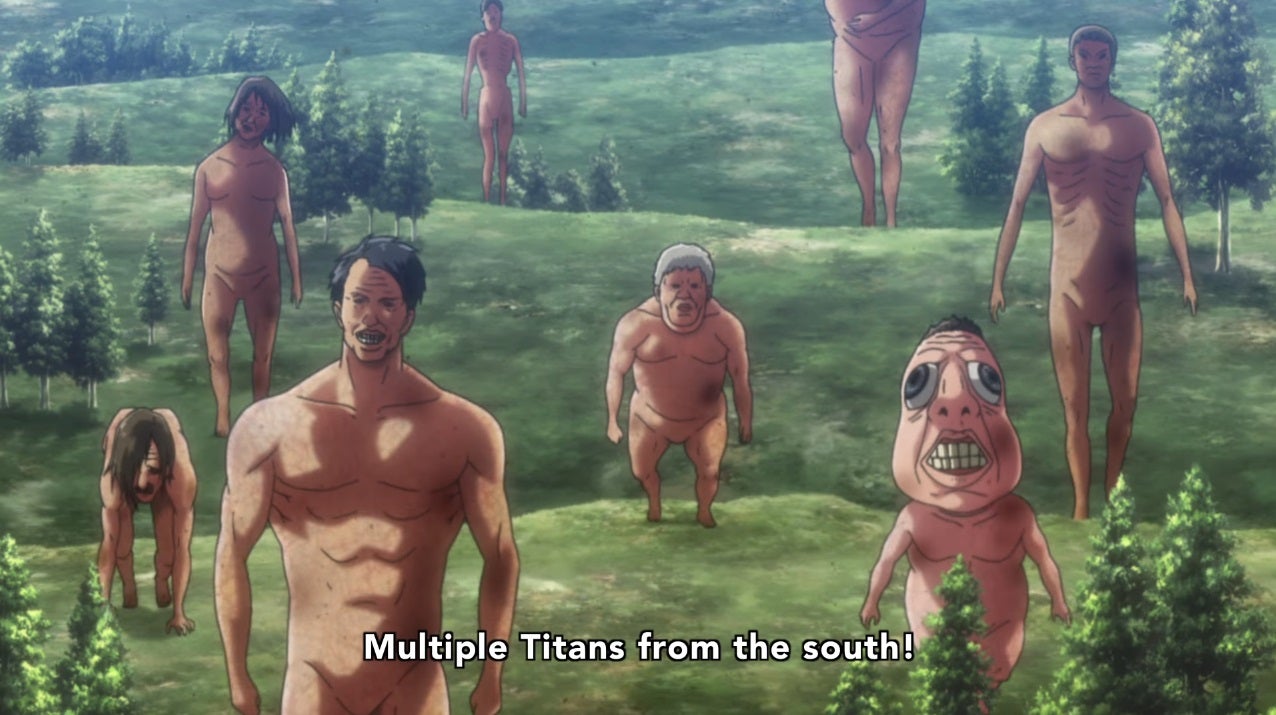 [Image via Techno Buffalo]
The urinating, however, isn't something you'd see a Titan do. Biting people's heads off? Yes. Tinkling? No.