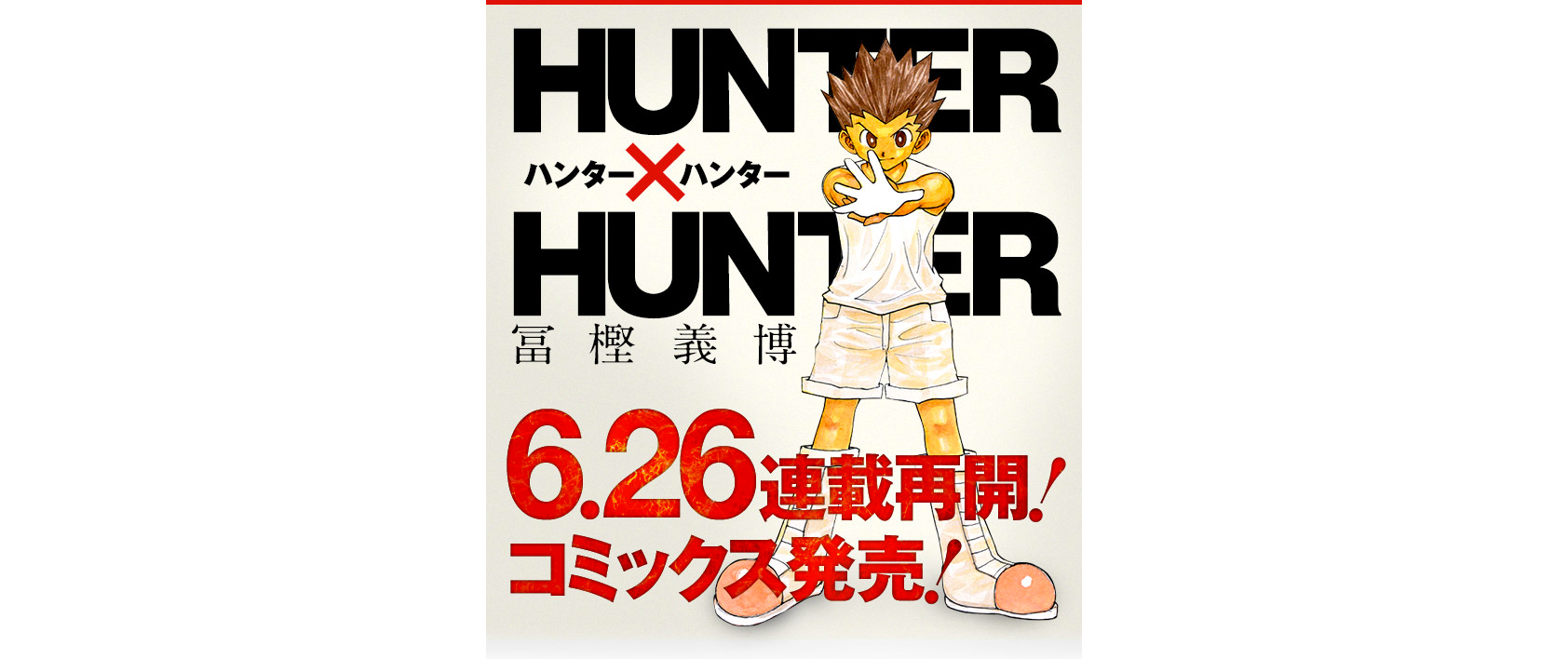 It looks like Hunter X Hunter's latest hiatus is drawing to a close. The manga will resume regular publication on June 26 in Weekly Shonen Jump.
[Image: Shonen Jump]
Earlier this month, there was speculation that Hunter X Hunter was returning to print. At that time, its publisher replied, "Regarding the serialisation's resumption, that is undecided at this current point. Once determined, it will be formally announced the magazine."
And now, like clockwork, it's been formally announced.
The most recent streak began in June 2016, meaning manga artist Yoshihiro Togashi had about a year away from Hunter X Hunter serialisation.
Also, here is some very good news for English speakers:
I can now officially announce that H ✕ H is coming back from hiatus! And yes, we will simultaneously include in English SJ from No.30!

— SHONENJUMP SASAKI (@SASAKI_Hisashi) May 30, 2017
Wonder how long this run will last....