Image: Nintendo
Nintendo Australia has confirmed that the SNES Mini Classic will cost $119.95 in Australia.
In a post on their website, Nintendo announced that the officially titled Nintendo Classic Mini: Super Nintendo Entertainment System would be available from September 30. A USB AC adapter would also be made available the same day for $19.95.
Image: Nintendo
The system ships with a single HDMI cable, two wired Super NES controllers and a single USB power cable. Nintendo notes, however, that "an AC adapter for the USB cable is required to play the system but is not included in the packaging".
For a list of all the games that ship with the console, see our story below. If you want to pre-order the console, EB Games are taking pre-orders (and the site isn't crashing) right here.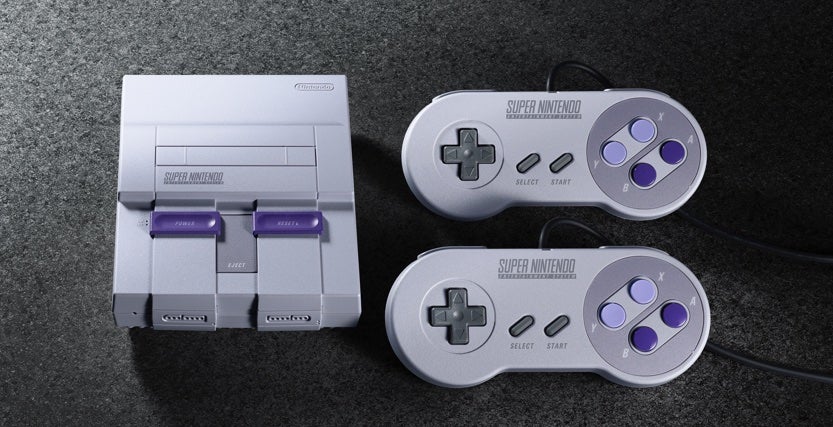 Forget the NES Classic — this is the vintage system we've been waiting for. Nintendo today announced the Super Nintendo Classic, which will come with 21 games including the previously unreleased Star Fox 2.