Australian games didn't feature prominently at E3 this year, but that doesn't mean they have gone completely ignored this week. Announced earlier this morning, 9 local developers have received a funding boost from Film Victoria.
The funds were supplied through Film Victoria's Assigned Production Investment program, where developers can apply for a grant to get support to help them in the early stages of prototyping or development.
The games vary from co-operative games, strategy titles, singleplayer narratives and VR experiences. Here's the full list of games funded with a brief description from the department on each game:
Dead Static Drive (Team FanClub PTY LTD) – 'Grand Theft Cthulhu'– a stylised open world action set against a background of cosmic horror

Hyper Jam (Bit Dragon) – a neon soaked arena brawler

Joko's World: Pocket Planet (Cultural Infusion) – a 'spin the globe' challenge to find lost aliens on earth

Odd Gods (Inn Between Worlds) – a tactical time travel role-playing game

Paperbark (Paper House) – a narrative of a wombat's world in a hot Australian summer

Putty Pals (Harmonious Games) – a quirky co-op problem solving game with putty forms

Spies & Soldiers (Ghostbat Games) – a battle game of strategy and subterfuge across new worlds

Tear Through (Walk With Kings) – explores the life of a SWAT officer in a co-op tactical game

VR Regatta (Virtual Reality Sailing PTY LTD) – The Sailing Game – compete, train and relax in a virtual sailing experience.
Some of the titles will be familiar to readers, particularly Dead Static Drive and Hyper Jam. Both games were highlights of the PAX Rising area at PAX Australia last year, and you can see some footage of Hyper Jam below:
Film Victoria added that three games were being supported "to get to market" through the department's Games Release program. Kotaku Australia has contacted Film Victoria for clarification on what those projects are, and precisely how far along in development they are, but had not heard back at the time of writing.
Update: Film Victoria have confirmed with Kotaku Australia that Smashbeam, Dungeon Warriors and Ticket to Earth are the three projects receiving support to get to market. The first episode of Ticket to Earth is already available on iOS.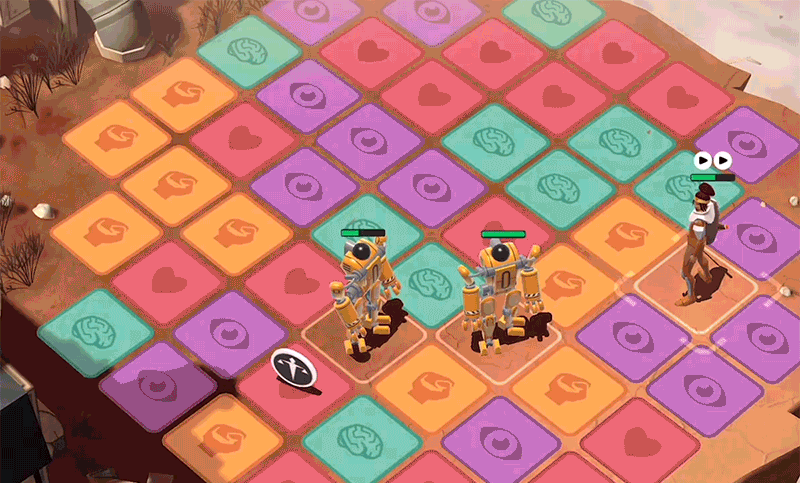 One of my favourite genre hybrids just got a huge kick in the pants, courtesy of Robot Circus' Ticket to Earth. It combines tile matching and strategic positioning in a way I've never seen.
Read more