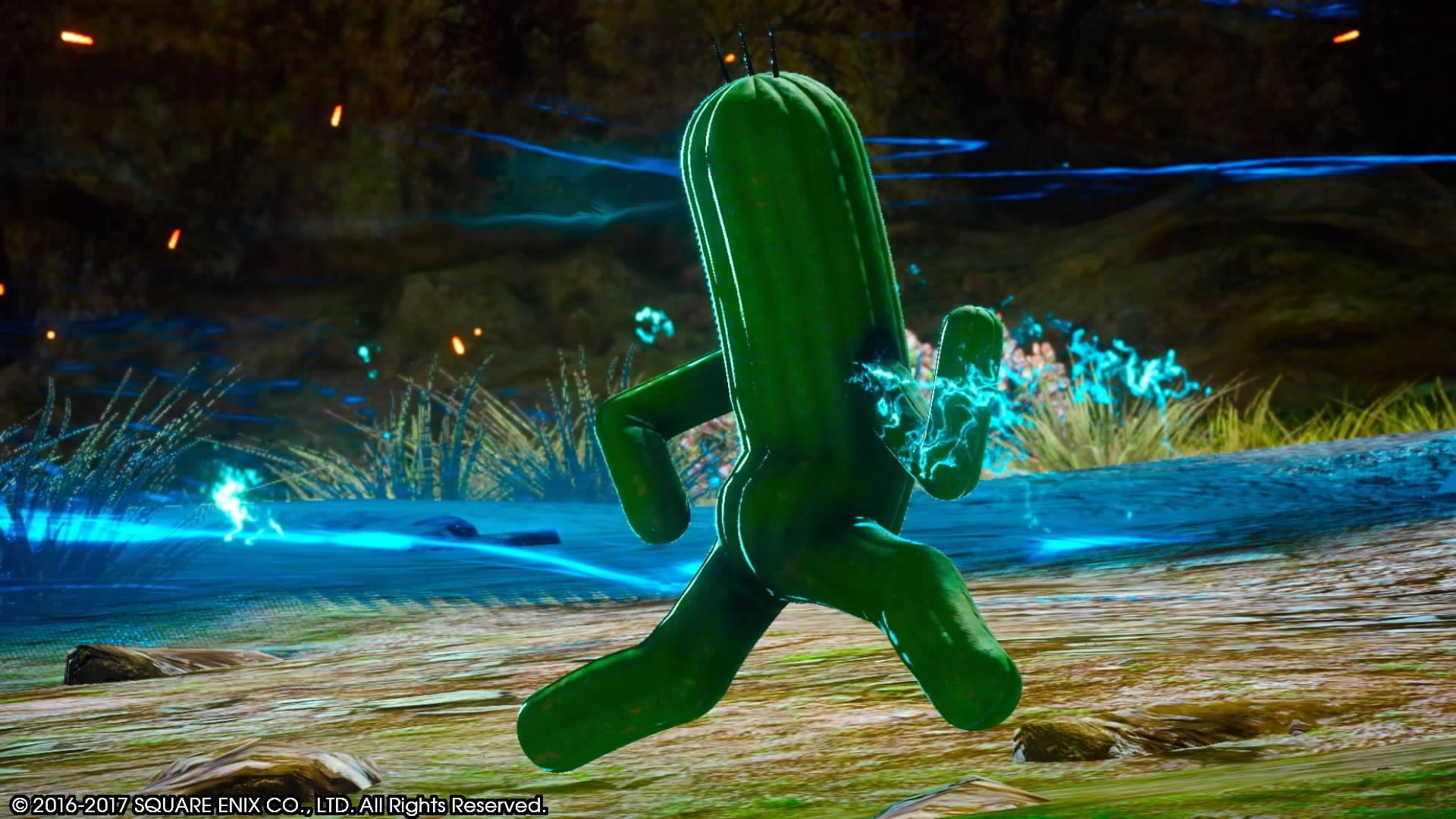 [Image: othello_ff15]
You wouldn't think that Fantasy Fantasy's cacti would have terrific tushies. Then again, you've probably never thought about their backsides.
Typically, when Cactuar is depicted, the reoccurring character is shown in a dash pose. 
I find myself knitting a cactuar. Floored, again, by a massive prickle. Making a squishy one is helping. pic.twitter.com/GM6x74uz7K

— Snowflake Saboteur (@hollieacton) March 23, 2017
We usually see a Cactuar head on, so there isn't that much of an opportunity to check out the caboose. 
But while playing Final Fantasy XV, Twitter user Kupokupo got this eyeful, writing, "Cute butt."
お尻がかわいい。#FF15 #PS4share pic.twitter.com/44RR0HnLbO

— Kupokupo (@othello_ff15) July 12, 2017
According to Kupokupo, the image hasn't been altered. It looks like the light has struck this Cactuar's keister just right. 
This isn't the first time folks have noticed Cactuar derriere.
damn that cactuar got ass ?? pic.twitter.com/i0HP6z2KgM

— goromzee makechi (@clearestrod) March 23, 2017
うちのプロンプトはサボテンダーのお尻が大好きなのか背面ばっかり #PS4share pic.twitter.com/IHmobtaL86

— じゅりあ (@ignicyto) May 4, 2017
cactuar>>>>>>>>>>>>>>>>>>>the rest of the ffxv cast pic.twitter.com/aJWAihLj4h

— fan favorite (@Pat_Merc) March 27, 2017
#FFXV #PS4share
Nice ass, Cactuar!!! pic.twitter.com/cNzFZG9ZAe

— カルロスです。。。 (@Karurosudes) January 22, 2017
It must be all that running.