Image: Netflix / IMDB
Given that the games didn't do the best job of fleshing out the entire cast and backstory, there was always room for something else to fill out the world of Castlevania. Enter stage right, Netflix.
Apart from the fact that it dropped seemingly out of nowhere - there wasn't much build up - Netflix's Castlevania series was also surprisingly short. With only four episodes at around 23 minutes a piece, it won't take you long to binge through the whole thing. And Netflix has already commissioned Castlevania for a second season spanning eight episodes, so they're looking forward to exploring more of the Castlevania universe.
Mikey and Heather watched it when it came out, and on the whole, they seemed to enjoy it. It's hard to really get too invested though, because the whole thing is just so damn short.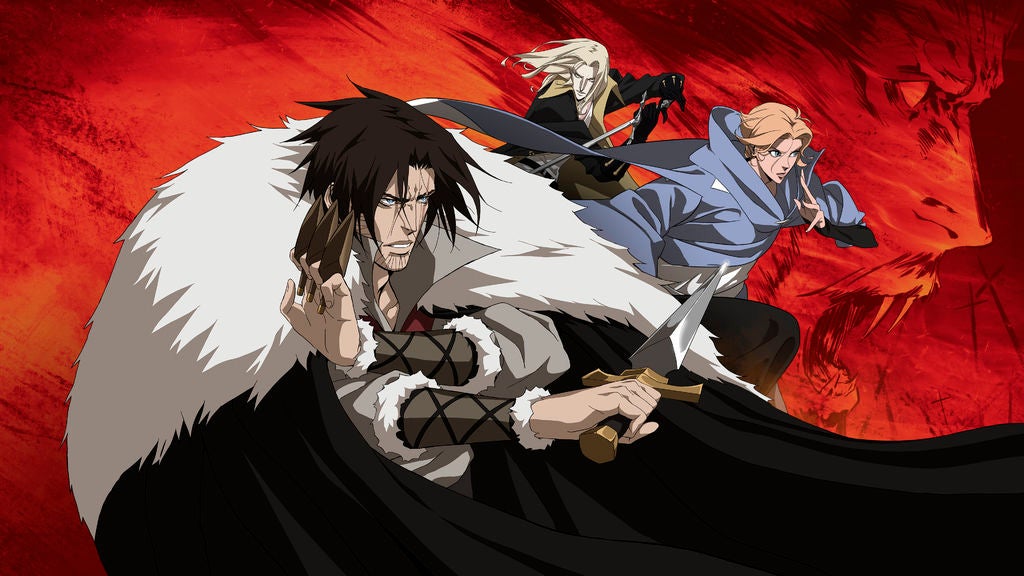 Netflix's Castlevania animated series released over the weekend and has plenty of demon killing, testicle jokes, magic and blood. But how does it hold up as a complete package? I sat down with my coworker Mike Fahey to talk about all the good and all the bad.
In a way, it stops before it begins. It's almost like the filler between two Castlevania games. But maybe that's kind of what Netflix was hoping for - see if the episodes could work, and then explore a proper anime afterwards.
How did you find Netflix's Castlevania series?