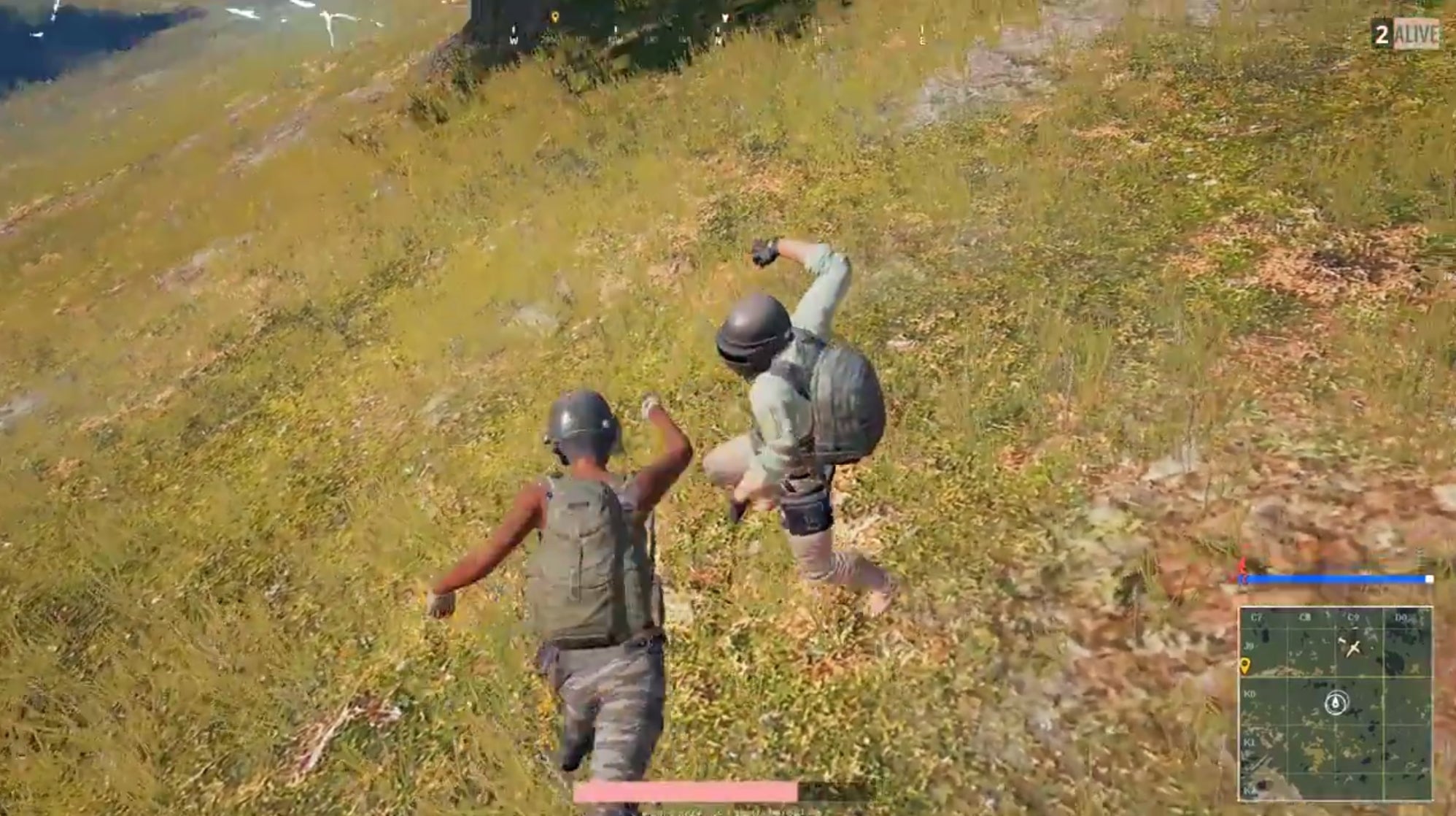 The final moments of a PlayerUnknown's Battlegrounds match can be some of the tensest in video games — a series of dread-soaked seconds that stretch on like hours, where both remaining players are the cat and the mouse. Or you can just say "screw it" and punch each other to death.
Image credit: Ucsbaway.
Ucsbaway shared a clip in which he used voice chat to challenge the only other remaining player in a match to a fistfight, and his opponent — much to his surprise — obliged.
"I'm dropping my weapons," said Ucsbaway, still sceptical that the guy would actually go along with his plan. "I don't want you to pull fucking funny business shit."
Before Ucsbaway could even finish proving that he'd returned his arms to the fertile soils they once sprouted from, his opponent sprinted out from behind cover, unarmed. "LET'S DO THIS, BOSS," he bellowed.
The ensuing hand-to-hand duel was brief, with Ucsbaway playing the part of the leaping, flashy Taekwondo specialist while the other guy kept his feet planted and stuck with good old-fashioned boxing fundamentals. Ultimately, Ucsbaway lost. It was all in good fun, though.
"I love you for doing this," said Ucsbaway.