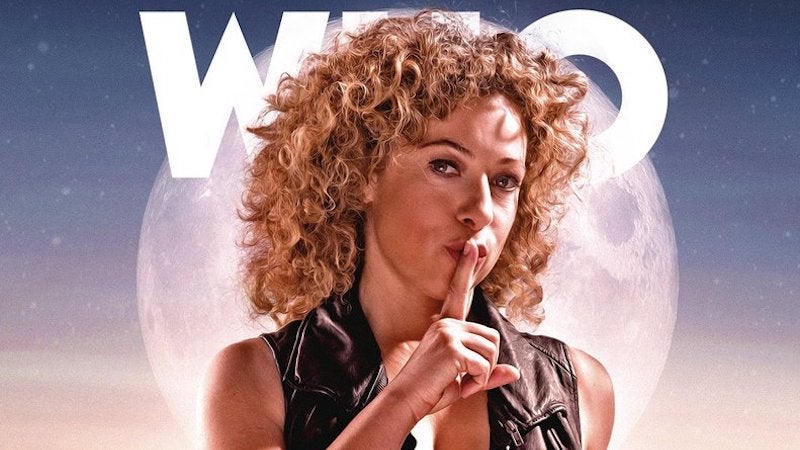 In Titan Comics' upcoming special Doctor Who: The Lost Dimension, the Ninth, Tenth, Eleventh and Twelfth Doctors will work together in order to do battle with The Void, the vacuous space between all dimensions that's consuming the multiverse. But when the Doctors face the Void this spring, they won't be alone.
Image: Titan Comics
Today, Doctor Who comics writer Emma Beeby took to Twitter to share an early look at the cover for the seventh issue of The Lost Dimension, which it turns out is actually set to be a special featuring River Song, the part-human, part-Timelord companion (and wife) to the Eleventh Doctor.
You wait ages for a female time traveller #DrWho series, then two come along at once: River Song - The Lost Dimension special, coming soon! pic.twitter.com/kuNtetsarF

— Emma Beeby (@emmabeeby) July 19, 2017
Given that she spent her life travelling through time to meet various incarnations of the Doctor on multiple adventures, it isn't surprising that River will show up in The Lost Dimension. But even if River might be presently dead on the show, it hasn't stopped her from popping up all over Time and Space in other Doctor Who stories. Perhaps this is just the groundwork for a comic book spinoff of her own?
Doctor Who: The Lost Dimension begins in August.