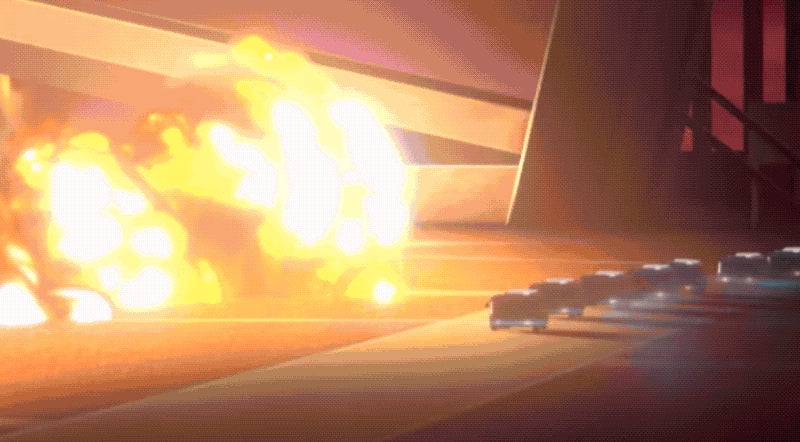 [GIF via Toho]
Anime feature film Godzilla: Kaiju Wakusei (Godzilla: Monster Planet) is slated for a November release in Japan and internationally on Netflix after that. Here is the flick's debut trailer.
Set 20,000 years in the future, the Earth is overrun with Godzilla and other kaiju. Humans arrive, set to take back the planet from those monsters.
Kobun Shizuno, who's helmed several Detective Conan movies, and Hiroyuki Seshita, who directed the Ajin anime, are co-directing, while Gen Urobuchi of Madoka Magica fame is penning the story.