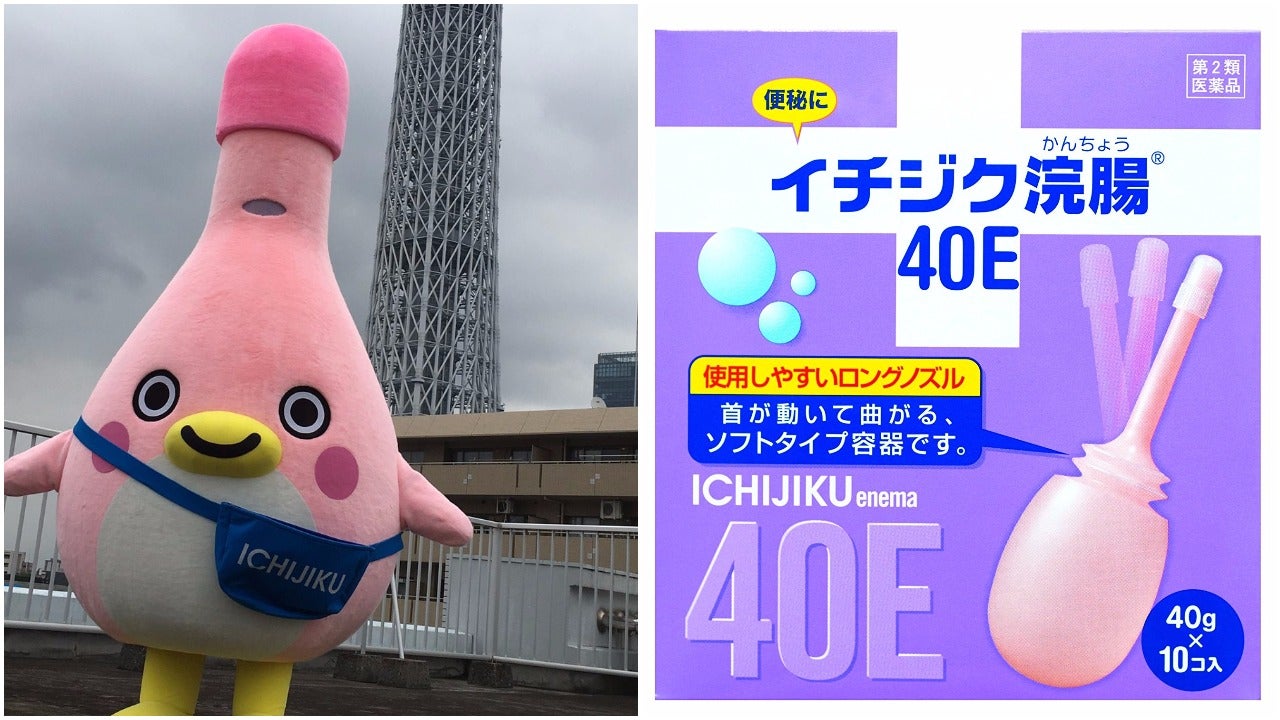 If there is a product, then a Japanese company probably has a cute character for it. Usually, it doesn't seem to matter what the product is. Case in point: The enema-themed character "Kan-chan".
[Images: ichijikuseiyaku]
According to NicoNico News, Ichijiku Pharmaceutical created the character in 2016, designing it after its home enema kits. The character's name "Kan-chan" is a pun on the word "kanchou" (浣腸).
The character is now introducing itself on Twitter and will be going around to different places.
はじめまして!「かんちゃん」です。
これから、いろいろな場所に行く予定だよ。
みんな よろしくね。 pic.twitter.com/AACOP6H9nC

— イチジク製薬株式会社 (@ichijikuseiyaku) August 2, 2017
The word "kanchou" might be familiar to some English speakers, because in Japan, it's an infamous childhood prank in which you ram your index fingers into an unsuspecting person's backside.
Here, enjoy some enema kit fan art. You're welcome!
便秘気味の彼女が彼氏にイチジク浣腸を差し出す絵です pic.twitter.com/flS1weMZSm

— 蛙寿司 (@kaeruzushi) May 25, 2017
As you can see in the photo below from website Kakeibo Mama, a Kan-chan plush toy version exists.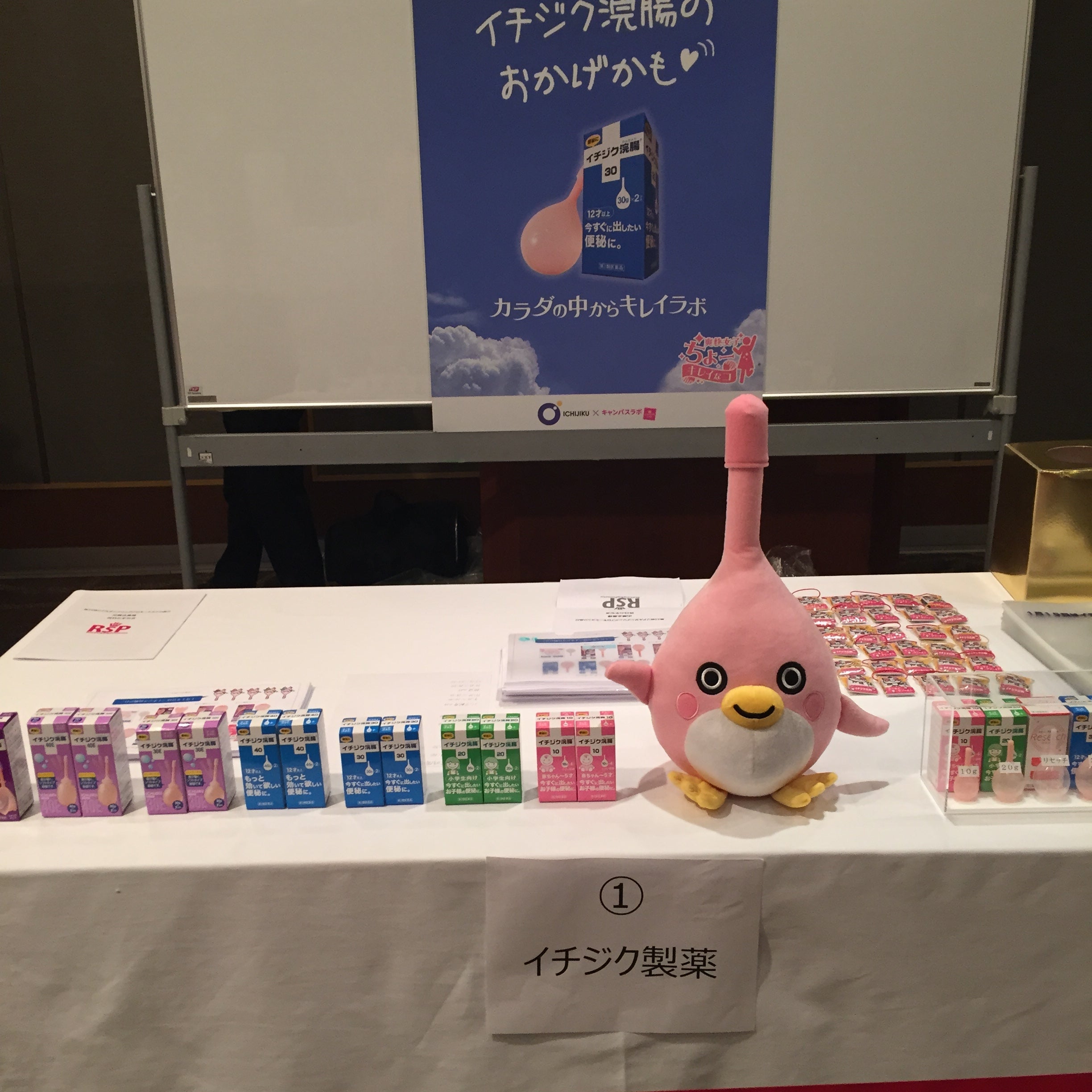 [Image: 40歳はじめての家計簿生活]
Of course, this isn't sold in stores or anything like that. Rather, it's used in promotional displays.
This isn't the first time that Ichijiku Pharmaceutical has tried making enemas cute.
いまめっちゃイチジク浣腸の広告の目の前にいっから、もうなんかそういう妄想しちゃってるわ!!!!ええい!!祭りだ!!! pic.twitter.com/GHIRFy7Y11

— ちひろ (@mofmofmoca) February 18, 2017
This old advertising featured cute, colourful whales, which hopefully remind you of taking a dump.
イチジク浣腸の商品認知と体内美容の大切さをPRすることを目的とし、9月22日~25日まで大阪城公園にて「YATAIフェス」屋外広告や仮設トイレをラッピングした"トイレジャック"を実施いたしました。https://t.co/AiOPravCKM pic.twitter.com/CSwfNPlGZy

— イチジク製薬株式会社 (@ichijikuseiyaku) September 28, 2016
Little kids, especially infants and toddlers, often get constipated, so an adorable character might make sense. But this is equally aimed at adults, who might also need some relief.