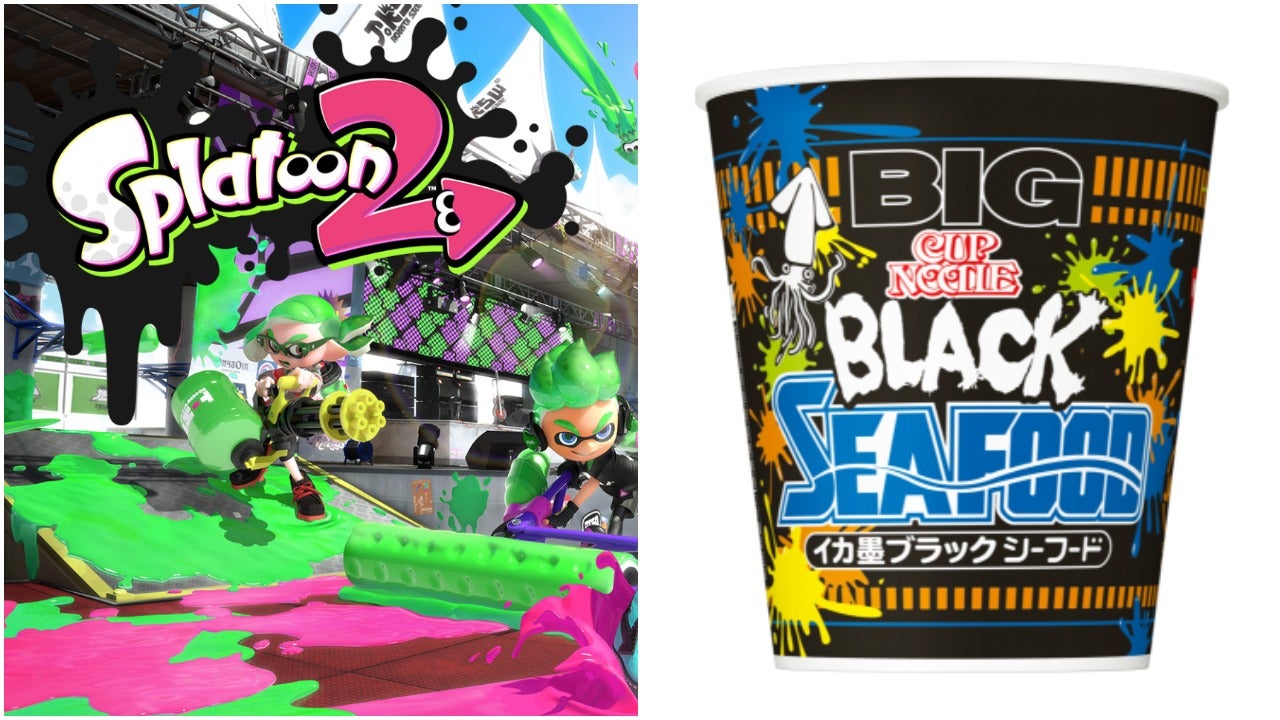 [Images: Nintendo | Nissin]
Japanese noodle maker Nissin just announced a new Cup Noodle called "Black Seafood" that looks incredibly similar to a recently released game. Hrm. I wonder which one...
OH RIGHT SPLATOON 2.
The Japanese at the bottom of the label reads "Squid Ink Black Seafood." According to the official press release, the packaging has a "colourful splash pattern" and a "pop" style design.
Elsewhere on the release, there is no mention of any Splatoon 2 or Nintendo.