Earlier this year, there were English language reports of the Nintendo Switch warping and bending. Now, there are similar reports from Japan.

[Image: poultry_palace]
In autumn, NeoGAF noticed the issue, as did Twitter and Reddit users. This was just one of the early hardware problems, and with all those issues, it's still hard to say how widespread this is.
With every new console launch comes a suite of hardware issues, and the Switch is no exception. People who bought Nintendo's hybrid console say they're running into all sorts of problems, ranging from big (crashes) to small (dead pixels).
Read more
Kotaku has since reached out to Nintendo regarding the Switch warping, but has yet to hear back.
so,it's beings#Nintendo #NintendoSwtich #switchbenthttps://t.co/oa9jUGL2yV pic.twitter.com/Eoa1PBT817

— Veteran Trainer LORD (@aos_lord) March 30, 2017
@NintendoAmerica @Nintendo my switch is starting to bend in the middle from being in the cradle to long is this covered through warranty? pic.twitter.com/jbAI3KtYU8

— Arnold Galvin (@ArnoldGalvin1) April 4, 2017
#nintendo MY #switch IS WARPED pic.twitter.com/6WoCcVY32d

— Gage Keiser (@TUFbubblz) April 30, 2017
so my Switch bent from being in the dock; pic.twitter.com/KVGlqUg0D0

— Cieux (@pancakery) April 24, 2017
I just realized that my switch is bent. I've had it since launch day and pretty much only play docked… @NintendoAmerica pic.twitter.com/n2yv4vhlkc

— j0hN (@PuddinTaterAlt) April 23, 2017
@GoNintendoTweet my switch is warped, mainly play handheld. pic.twitter.com/R4ONUgSBMn

— Erik Kocher (@Soundwarp) April 4, 2017
@NintendoAmerica My #nintendoswitch was warped out of the box! Bought day 1. Love #nintendo but no quality control, Switch was rushed. pic.twitter.com/PgKYV8oFNm

— Veracious James (@GeminiXnet) May 27, 2017
GUESS WHAT EVERYONE!! IT HAPPENED!! MY SWITCH IS NOTICEABLY WARPED!! D,X pic.twitter.com/5ES3YpGWVs

— ₭₳₮ (@Kawaii_Katgirl) July 29, 2017
When asked about this problem online, Nintendo of America support replied, "If you're having issues where the Nintendo Switch appears bent or warped, please contact us so we can get that taken care of for you. You can contact us at Nintendo Support, where we can get a repair started for you!"
on the phone with nintendo, calling to tell them my switch warped…they respond with "is it effecting gameplay?"

wtf

— gillythekid (@gillythekidYT) April 24, 2017
Packing up my warped Switch to send to @NintendoAmerica pic.twitter.com/y7qWfoe6sK

— BtheGoldenNinja (@BtheGoldenNinja) July 18, 2017
Switch owners in Japan have been noticing that the same warping issue.
ニンテンドースイッチ購入してからまだ4日目ですが、もう既に曲がりつつあり、液晶も浮いてきてる。欠陥すぎる #ニンテンドースイッチ #NintendoSwitch pic.twitter.com/Y3EuUceCWs

— Yehl: Automata (@Atelier_Yehl) July 24, 2017
This Twitter user claims the Switch was warped only four days after purchase. Below are more photos of bent Switches.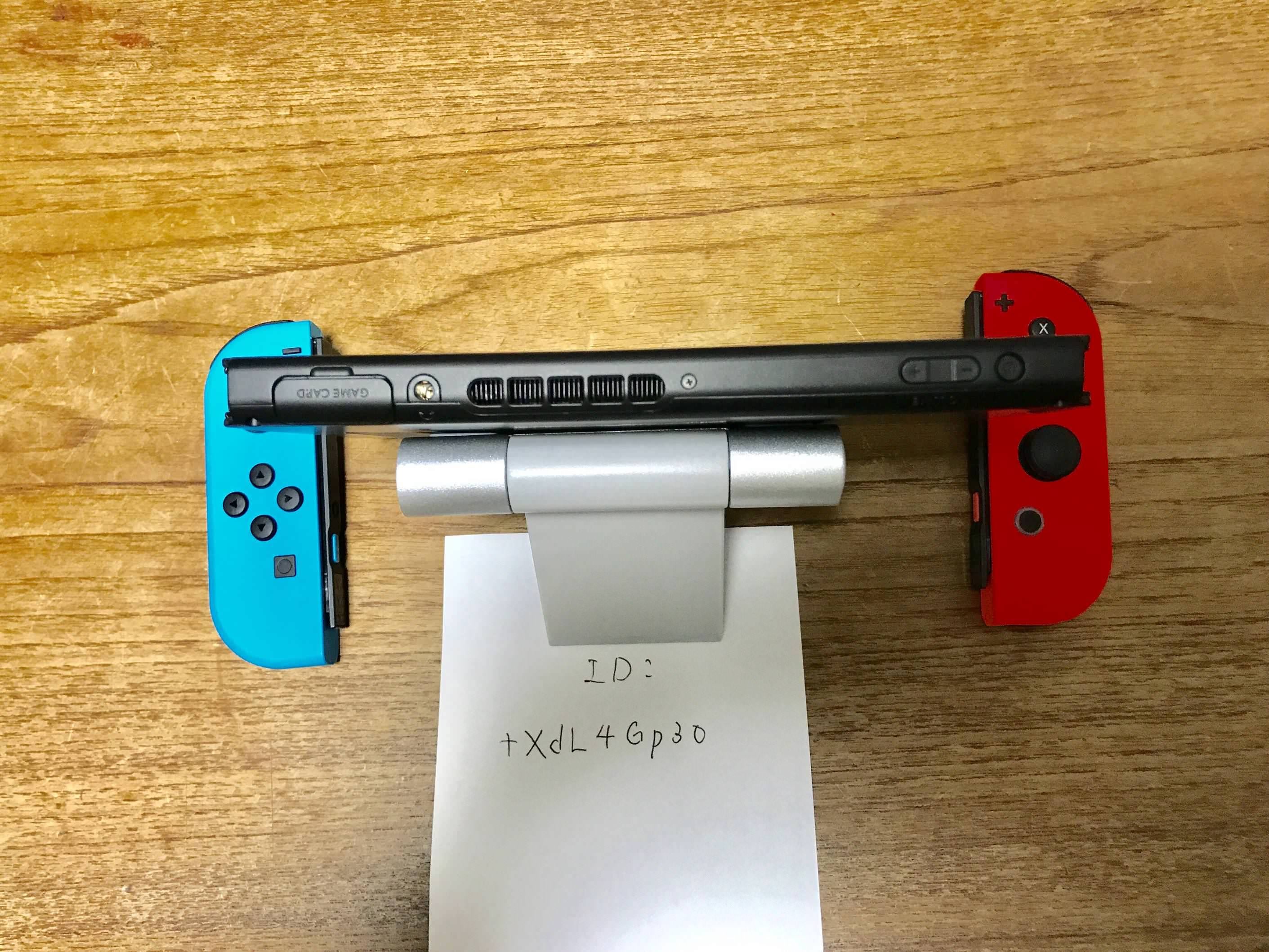 [Image:
速報@保管庫(Alt)
]
スイッチの現物
これでも反りはないっていう判定なのかー pic.twitter.com/LSqxoq3r1A

— ぶらき (@blac_key) August 12, 2017
俺のスイッチも曲がり始めた!なんで曲がるの?
任天堂はどう説明してどう対処するんだろう。左ジョイコンの時みたいにこっそり改修品を出回らせてなかったことにすんのかな?
なんかサポートも糞対応らしいし。
switch不具合多過ぎ!これ、みんなで行動した方がいいね。 pic.twitter.com/7cTXDKmhSv

— luke (@lukelimebeat) August 3, 2017
これやばくない?
箱に入らんが(΄◉◞౪◟◉`)スイッチ不良品やん pic.twitter.com/hN6WRLHi5d

— しけこ@イカ (@twttode4nz) July 27, 2017
曲がるという噂。。。
マジでした_:(´ཀ`」 ∠):

これ以上悪化しない様祈るのが正しいのか、保証期間内に悪化して交換が嬉しいのか。。。#ニンテンドースイッチ #任天堂スイッチ pic.twitter.com/idcUdUpaJp

— [email protected]社畜SE (@1infiltration) July 15, 2017
ニンテンドースイッチの反りの件でまとめサイトの記事になって叩かれてたから一応反論しとくと撮影に適した台がなかったから以前は比較的真っ直ぐな箱にあてて写真撮ったけど定規当てると不自然なのがわかる程度には片側が浮きます。アンチになりたいわけではなく反らないスイッチが欲しいだけです。 pic.twitter.com/tUKSDT0ynh

— まころいど@ヨーソロー (@makoroid) July 15, 2017
Switchの放熱不足大丈夫?
ひねり曲がる現象…#任天堂 #NintendoSwtich pic.twitter.com/00mKVUMrKF

— コアラプター|●*ς*●| (@poultry_palace) August 13, 2017
スイッチが曲がったわ pic.twitter.com/IE4i2mbTTa

— コッテリハンバーグ@RTマン (@kudo_daisuki) August 1, 2017
This must be even more annoying considering the difficulty of getting the hardware in Japan.
Since Nintendo can't just patch in a fix, this issue will obviously take time to solve.
Guys my Switch warped, anyone know where it went??? pic.twitter.com/D7hfdehD6A

— Dylan Ascencio (@SageOfMirrors) April 5, 2017
Heh.