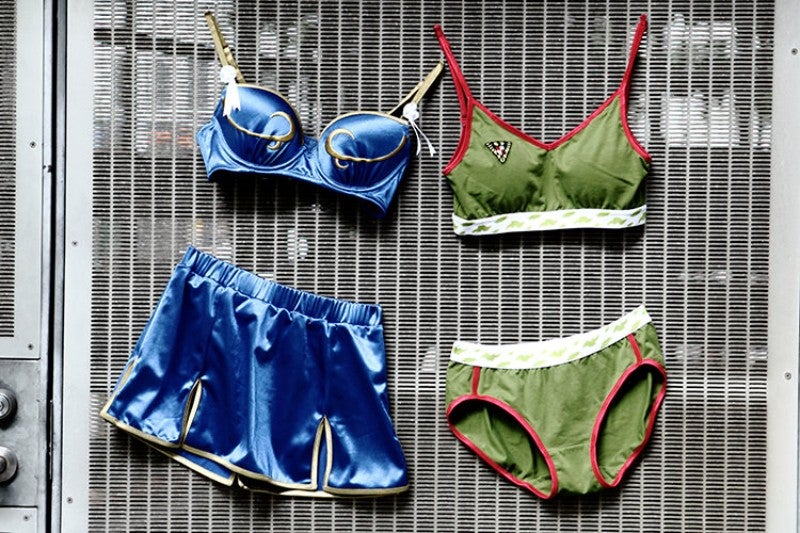 [Image: SuperGroupies]
The Chun-Li themed underwear is pretty much what you'd expect it to be, but the official Cammy themed underwear is not.
Clothing company SuperGroupies is run by game and anime lovers, and it's done a series of clever and subtle themed items like these Persona 3 themed phone cases, key chain, and bag.
But their stuff isn't exactly cheap! This Chun-Li themed lingerie is ¥8,800.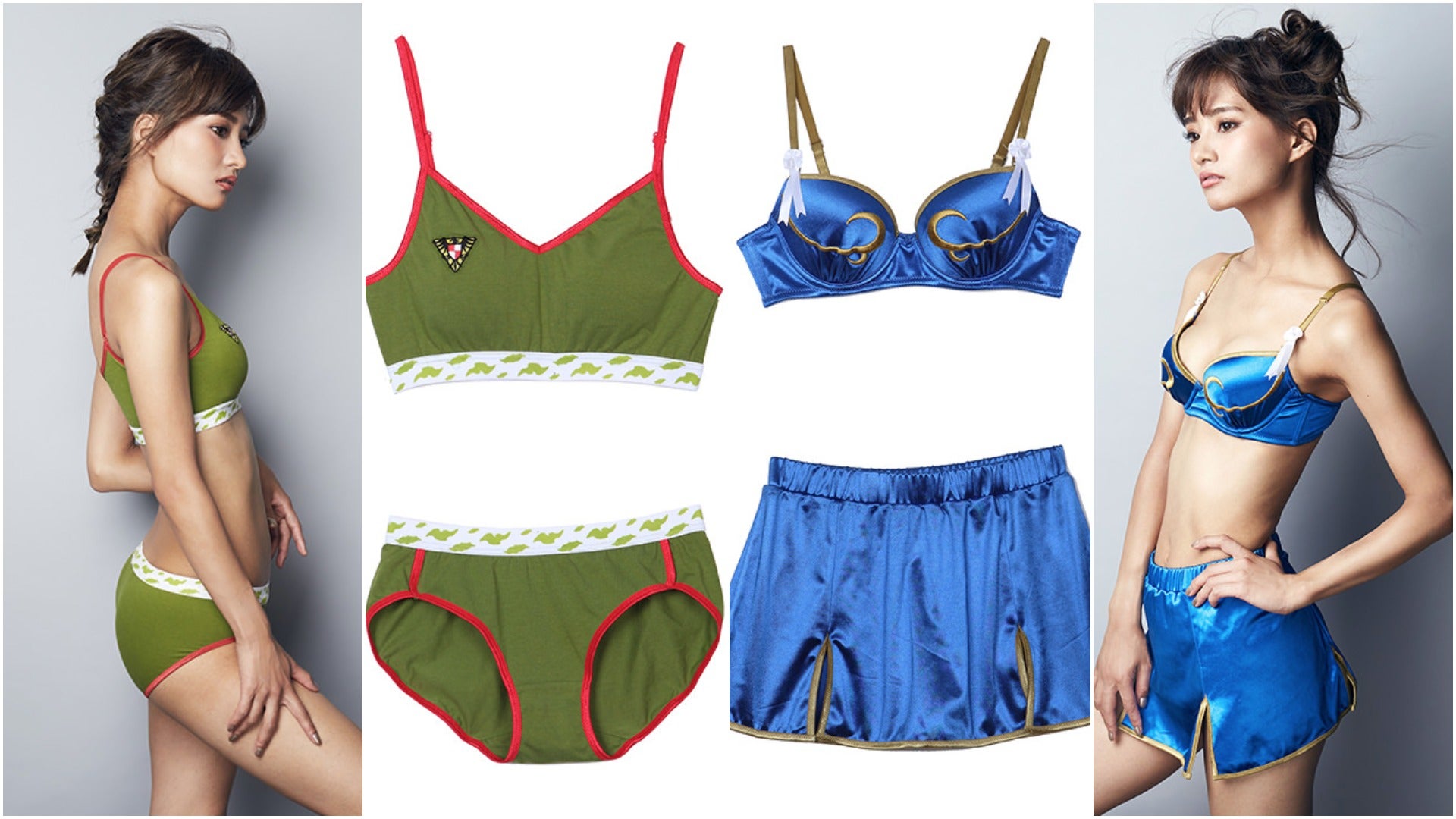 [Images: SuperGroupies]
The Cammy ones are 7,800 yen ($US71 ($90)), and they are all wrong for Cammy themed. Why make them a two-piece? Sure, I can get why some might not want their butt hanging out, but why not pattern this set after another character?