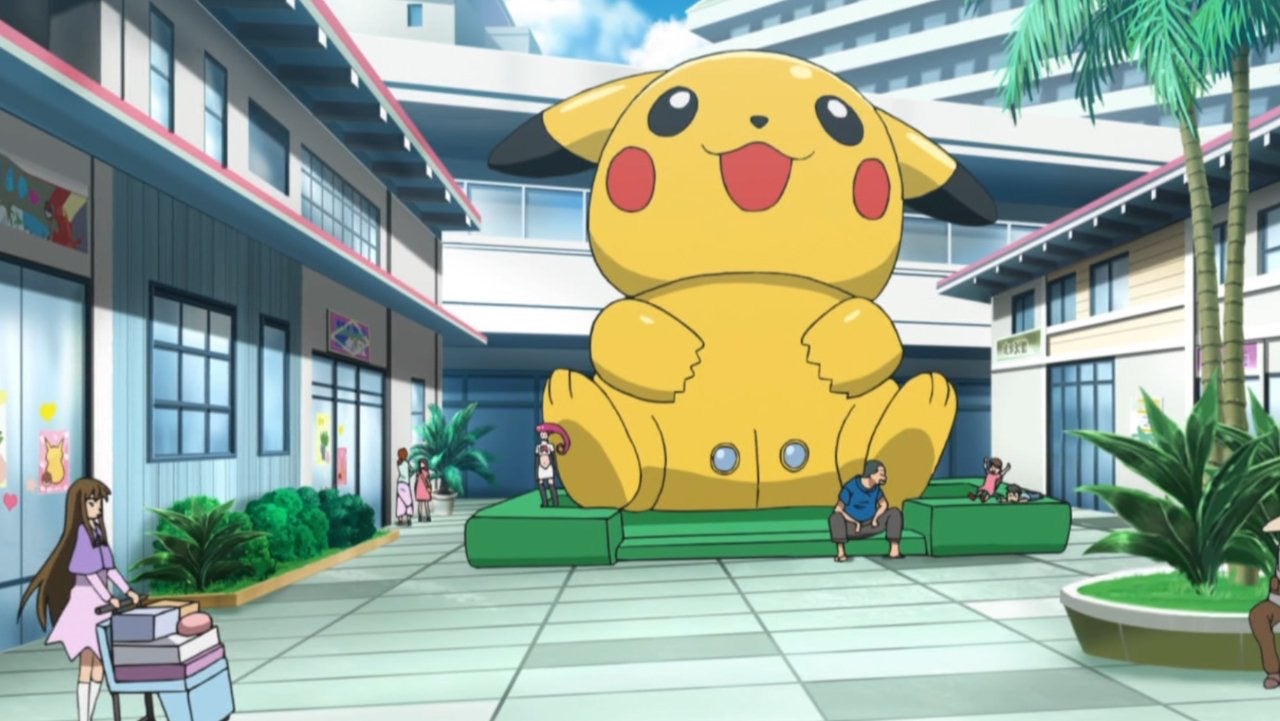 Way back in 2000s, a photo surfaced of a Pikachu jumping castle with an entrance at the character's crotch. It would go on to spawn a "Pikachu's Vagina" meme. That jumping castle recently made a cameo in the latest Pokemon Sun and Moon anime episode.
[Image: lanapoke_bot]
Via FunnyJunk: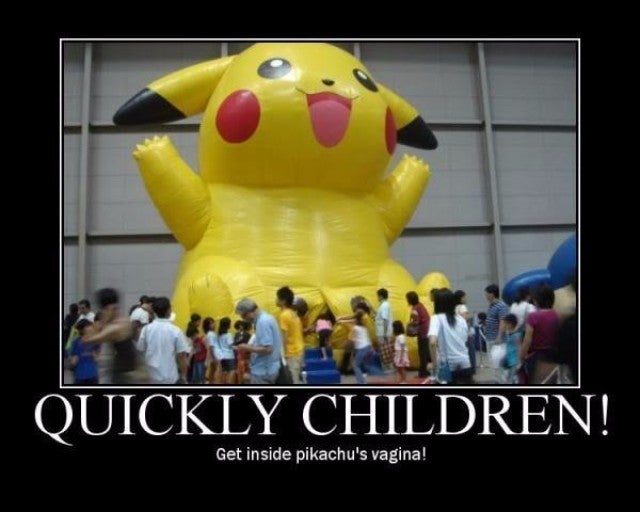 [Image: FunnyJunk]
The meme didn't explicitly get a mention in the episode, but there the infamous jumping castle was.
The new Pokémon episode had one of those goddamn vagina pikachu bounce houses

(Pls ignore the stupid watermarks) pic.twitter.com/CgJJ5FgmAq

— Mr.Calzone (@chimbledorf) August 20, 2017
どっかで見たことある… #anipoke pic.twitter.com/C4X6Jmo3ca

— スイレンbot (@lanapoke_bot) August 17, 2017
"I've seen that somewhere."
#anipoke pic.twitter.com/yTNRjV6znj

— ポケモア (@moa151) August 17, 2017
Unfortunately, the jumping castle pops in the episode after Jessie lands on it.
グロ #anipoke #pokemon pic.twitter.com/oxeOBjxOCM

— まかとら (@Macatora) August 17, 2017
Since this is what actual, official Pikachu jumping castles look like in Japan, the anime isn't intentionally being lewd. The jumping castle, on the other hand...