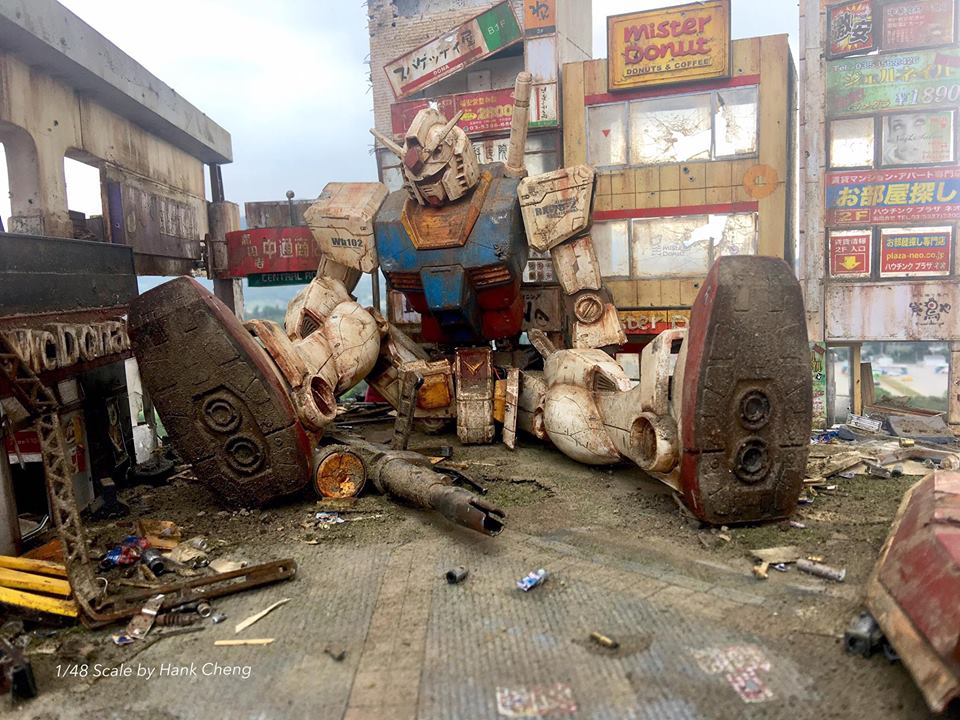 [Image: Hank Cheng | Facebook]
Created by Taiwan-based model maker Hank Cheng, this piece is called "Gundam The Desolation After War."
Kotaku has previously profiled Cheng before, and he's one of the most talented model builders around. This work shows him in top form.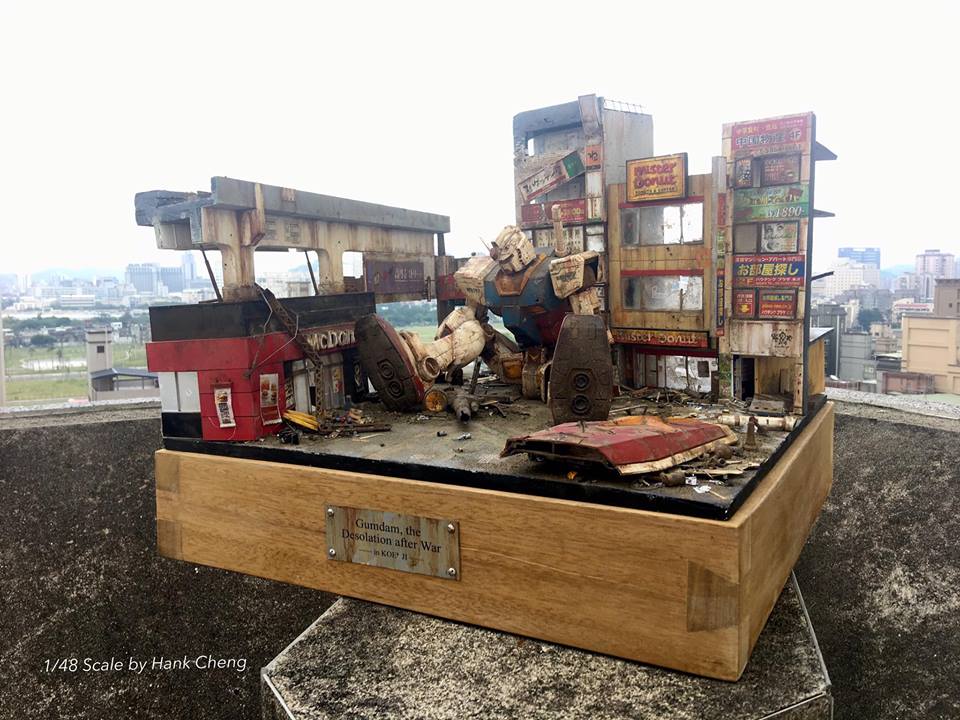 [Image: Hank Cheng | Facebook]
You can see more photos of the piece here. 
The diorama is set in front of Koenji Station, complete with Mister Doughnut, McDonald's and even the nail salon that's located there.
The making of photos (and video) are a fascinating peek into his process. 
If you are into models and model making, check out more of Cheng's work on his Facebook page.