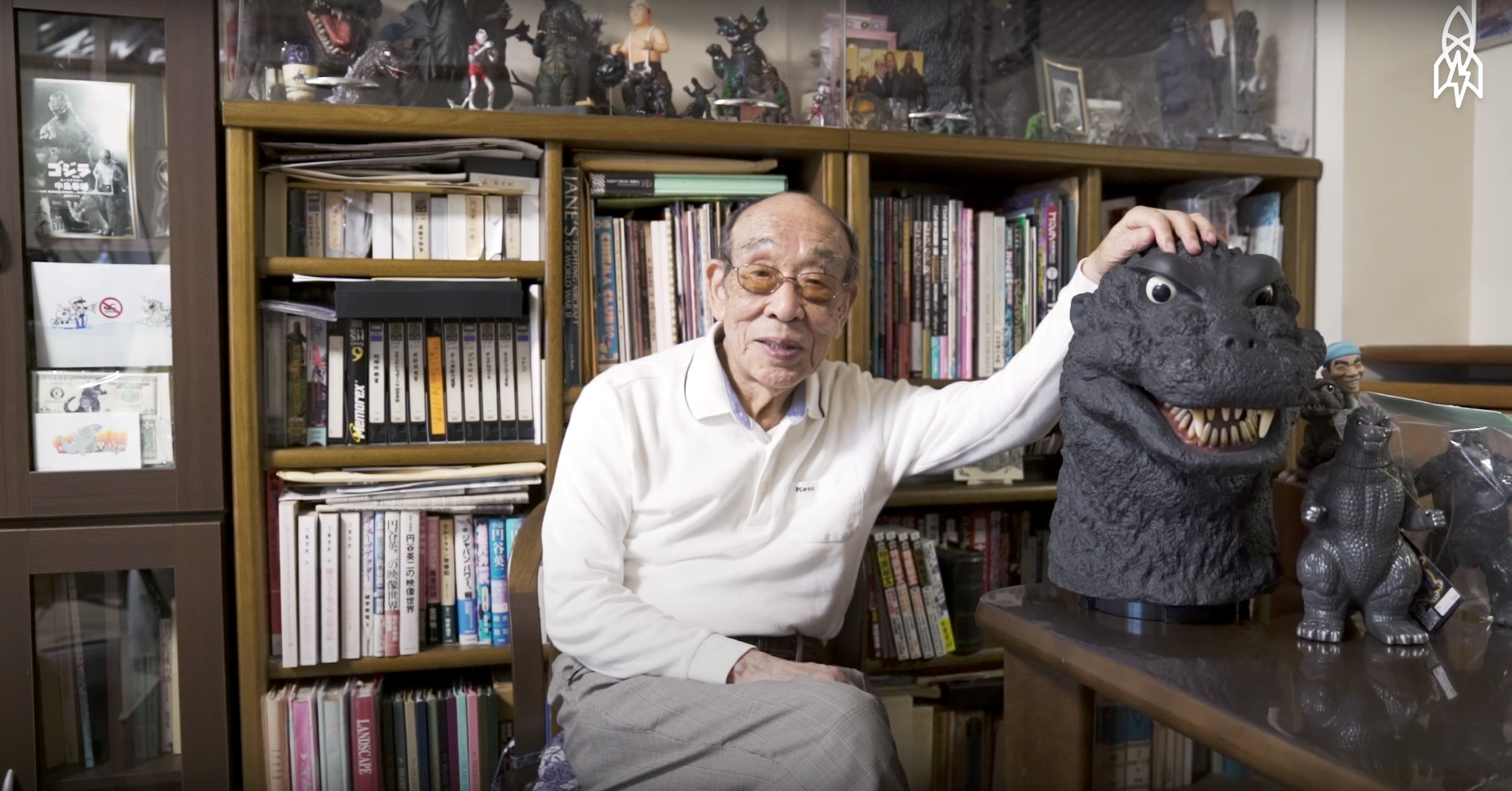 [Image: Great Big Story]
Haruo Nakajima, the suit actor who played Godzilla from 1954's Godzilla to 1972's Godzilla vs. Gigan, has died. He was 88.
Nakajima started his career playing small bit roles, but his big break was bringing Godzilla to life in its seminal debut. He would go on to play the character for the twelve consecutive films that followed over the next 18 years.
As Kotaku previously reported, Nakajima said he prepared for the role by studying how elephants walked. "At that time, there was an elephant from India there called Indira and I observed how it walked," he said in 2014. "So Godzilla's style of walking came from an elephant."
While the gig paid well, Nakajima said he didn't initially get the respect he deserved donning the 100 kilogram Godzilla suit. "Back then, people didn't speak positively of suit actors," says Nakajima. "There'd be whispers going around that working inside (a suit) is not an acting job." The character he played is one of the most famous in movie history.
According to Sponichi Annex, Nakajima died yesterday afternoon after contracting pneumonia. May he rest in peace.