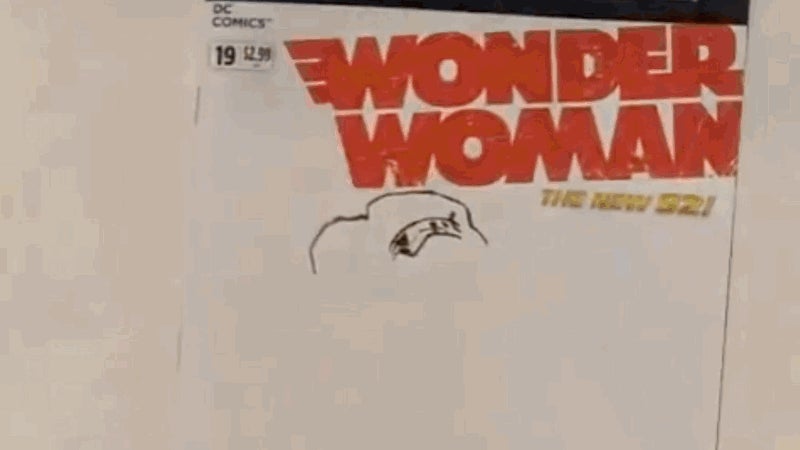 Reading comics is great because you know, back in your mind, a blank page became alive with the words, lines, letters and colours of a bunch of talented people. Watching part of that process happen in a time-lapse video is straight-up magical.
Image: Kim Jung Gi
#wonderwoman #dccomics #drawing #illustration #kimjunggi pic.twitter.com/Eqp818Fhjp

— Kim Jung Gi US (@KimJungGiUS) August 13, 2017
Kim Jung Gi's artistic skill has made him an internet phenomenon, and it's easy to see why when you take a look at this video of him drawing DC Comics' premier superheroine. What stunned me most is the fact that Kim draws in ink, with no apparent mistakes to be seen, unless there is some editing trickery happening. The resulting drawing is full of complex shading, great staging, and a great reference to the best scene in the Wonder Woman movie, all of which seems even more amazing when you see it happen right in front of your eyes.