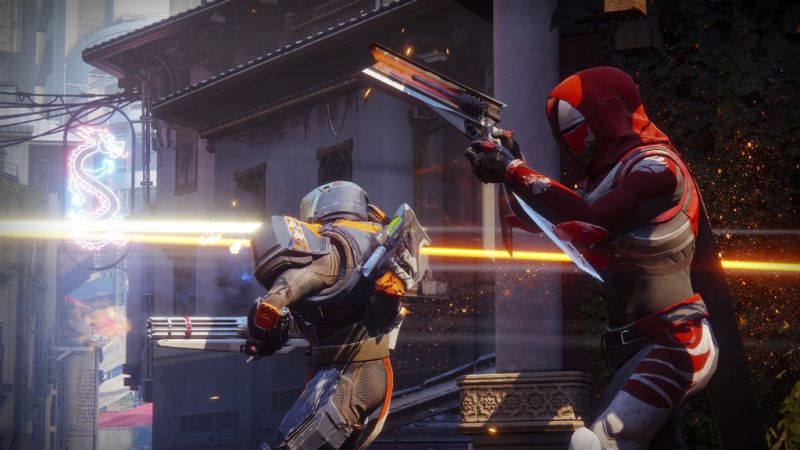 In its first week on sale in Japan, Destiny 2 came in at the top of the Japanese sales charts. However, the game didn't fare better than its prequel did in Japan at release.
According to Media Create, which tracks retails sales, Destiny 2 on the PS4 sold 50,263 package copies in its first four days on sale, edging out Splatoon 2, which sold 44,981 copies. (Media Create does not track digital sales.)
Here is how the top 10 looked for the week of September 4 to September 10.
10. KonoSuba: God's Blessing on this Wonderful World! (PS4) - 7044 copies

9. The Snack World: Trejarers (3DS) - 7079 copies

8. Dragon Quest 11 (PS4) - 9147 copies

7. Mario Kart 8 DX (Switch) - 10,526 copies

6. Monster Hunter XX Nintendo Switch Ver. (Switch) - 12,811 copies

5. Dragon Quest 11 (3DS) - 15,993 copies

4. Everybody's Golf (PS4) - 22,488 copies

3. Dragonball Xenoverse 2 for Nintendo Switch (Switch) - 24,045 copies

2. Splatoon 2 (Switch) - 44,981 copies

1. Destiny 2 (PS4) - 50,263 copies
While these numbers did snag Destiny 2 the top spot in Japan, they aren't as impressive as when the first game debuted in Japan.
During that initial week in 2014, Destiny sold 91,277 copies on the PS4 and another 49,503 copies on the PS3. But as good as though sales were, the first Destiny game didn't top the sales chart, but did take the second and third spots.
What came in first? Super Smash Bros. for Nintendo 3DS with a whopping 944,644 copies sold.