Image: Apple
It's official, Apple's 10th anniversary iPhone is finally here and it's called the iPhone X. Apple seems to be pulling out the big guns for this on, calling it the future of smartphones and even if you just go by looks alone, the iPhone X is taking Apple's handsets to a whole new level. Its bezels have basically have been eliminated, its screen is bigger and its even got a glass back, something we haven't seen since the iPhone 5s.
The iPhone X will be available in space grey and silver, and like previous iPhones, it's both dust and water resistant. The iPhone X even has a 15cm display that Apple is calling its Super Retina Display.
For those of you who don't often take a look outside of Cupertino's walled garden, the iPhone X not only improves on previous iPhones, it also closes the gap even further between Apple's phones and flagship Android devices thanks to new features such as wireless charging, facial recognition and a stunning OLED display.
After 10 years, the iPhone X is kicking off a whole new era for Apple devices.
Design: A massive screen and a return to glass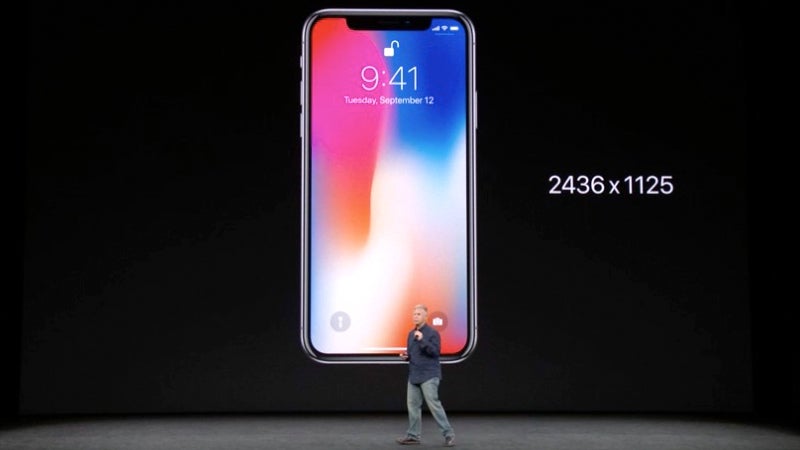 Sporting an OLED panel instead of an LCD like on previous Apple handsets, the iPhone X's Super Retina Display is not only super colourful, it also has great contrast and has a higher 2436 x 1125 resolution than ever before.
Then there's the iPhone X's early bezel-less design, which lets Apple pack a high-res 15cm display into a body that's smaller and more compact than the 15cm iPhone 8.
Around the outside of the screen on what's left of the tiny bezels that Apple couldn't eliminate, are tiny black borders that helps blur where the screen ends and the rest of the phone begins.
Some iPhone loyalists make take exception to the tiny cutout at the top of the screen where it bends around the X's earpiece, but I think it's a refreshing new design direction that simply lets the iPhone get the most out of its front real estate.
In back, the iPhone X also heralds the return of glass, which we haven't seen since the iPhone 5s.
Specs and features: Where's my home button?
On the performance side, Apple's new A11 Bionic chip could blow even the best Android phones out of the water thanks to a new six-core architecture that features two cores for heavy lifting, along with another four cores for improved energy efficiency.
Then again, iPhones have never been a slouch in the speed department, so we'll need some in-depth hands-on time to see if the A11's increase in performance is actually noticeable.
Even the addition of wireless charging is a big deal. Not only is it the first time Apple has included it on an iPhone, it's a nod the the future and a boon to everyday usability. And with the success of Apple's AirPods, it's not inconceivable that an iPhone X could now go its entire lifetime without ever being plugged into to anything or having anything plugged into it.
It also goes without saying that Apple didn't bring back the headphone jack, although the Lightning port can still be found down bottom.
By this point, some of you may be wondering where the Apple's traditional home button is. The answer is that it's gone, killed in part by the X's bezel-less design, which leaves no room for a TouchID sensor below the screen.
But don't get too sad, because despite being the first iPhone without a home button, Apple has included new 3D facial recognition tech called FaceID which can unlock the phone just by seeing your face. And unlike similar setups on other phones, Apple's face-scanning tech uses multi-point infrared sensors to ensure that a simple photo of your face won't grant access to someone shady.
In fact, Apple says there's just a 1-in-a-million chance that its FaceID sensor will be fooled by someone else mug, and the system is so smart, it can even tell when you are looking directly at it, or just in its direction.
Cameras: Apple's Dual Cameras Get Even Better
Around back, like the iPhone 8 Plus,the iPhone X will also sport dual rear cameras. This will allow for a true 2x optical zoom along with Apple's new beta Portrait Lighting photo mode, which creates a depth map to separate the subject from the background and then adjusts the lighting for between foreground and midground to get the best results, all in real time.
Animoji: WTF are these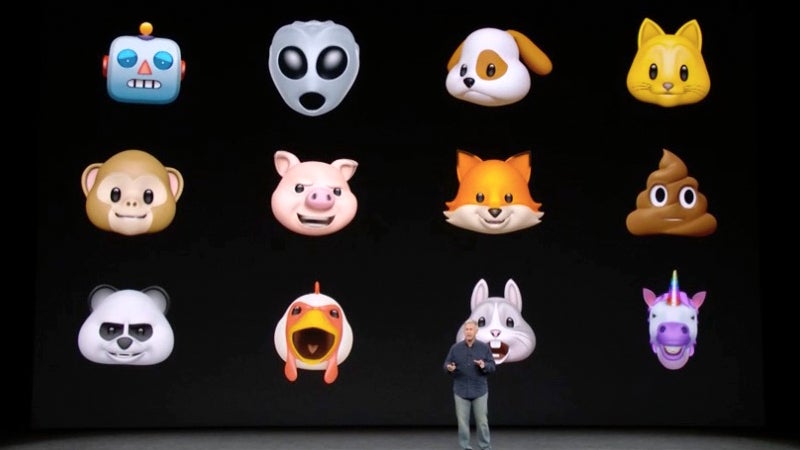 Apparently old-school, non-moving emojis aren't good enough anymore, so Apple is upping its game with new animated emojis, or Animjois that will really bring your messages to life.
Price and availability
The only real questions now are how much will this thing cost and when will it be available? Stay tuned for more updates as Apple's iPhone event continues.