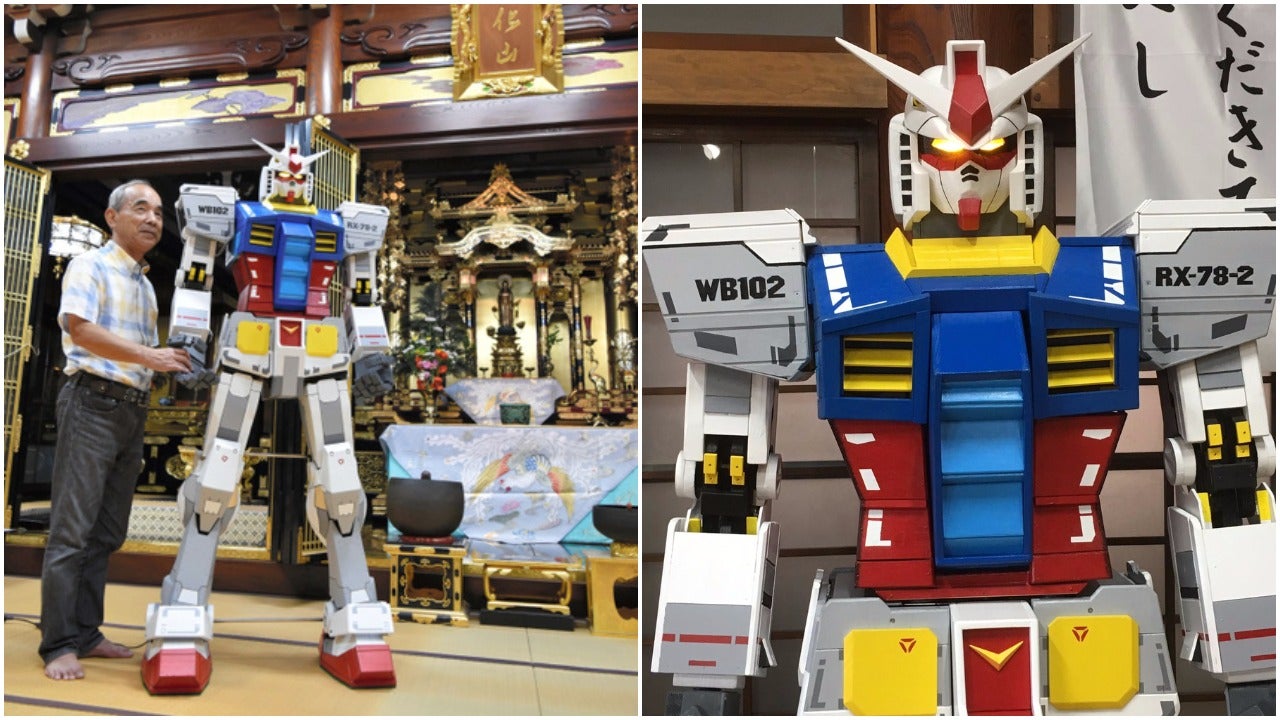 [Image: Asahi.com | rina_allie]
Diehard Gundam fans might view the anime with an almost religious fervour. Now, at a Buddhist temple in Nagoya, Japan, they can pray with a large Mobile Suit looking on.
According to Asahi.com, the statue is located in Zuienji Temple and was created by 66-year-old Toshio Hattori, who lives nearby.
Hattori, a former engineer, decided he wanted to "make something big" after his grandchild started getting into building plastic models. Hattori crafted the Gundam from wood and added LED lights to bring the mecha to life.
#OtakuGod pic.twitter.com/e1CL9K9iaE

— オタク RichieBranson (@richiebranson) September 25, 2017
The head priest at Zuienji asked to borrow the Gundam because he hoped it would attract young people, who have shown less interest in visiting temples. This could be a way to get them in the door or, at least, make visiting a temple more "fun."
Even though people aren't praying to Gundam at the temple, don't let that stop you from kneeling before your nerd deity.