Image: Nintendo
Given the nightmare that was the sales of the NES Mini, people were concerned about missing out on the Mini SNES when it was announced.
If you didn't manage to grab a Mini SNES when pre-orders kicked off earlier this year, don't stress.
We can confirm that we'll continue to ship stock of #SNESmini within AU/NZ in 2018. pic.twitter.com/U3R5BYfCMK

— Nintendo AU NZ (@NintendoAUNZ) September 14, 2017
The confirmation from Nintendo is helpful, given how limited stock was for the Mini SNES and especially the Mini NES. The production run for both consoles was staggeringly short, with the Japanese giant initially saying they would only ship the Mini SNES until the end of calendar 2017.
Nintendo Australia has confirmed that the SNES Mini Classic will cost $119.95 in Australia.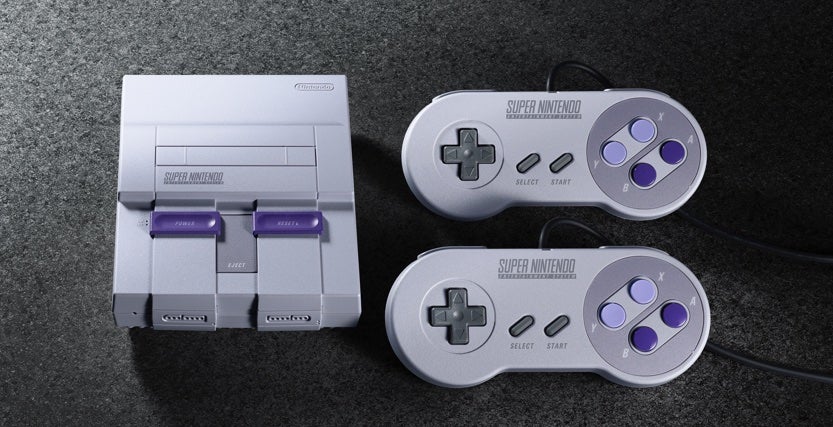 Forget the NES Classic — this is the vintage system we've been waiting for. Nintendo today announced the Super Nintendo Classic, which will come with 21 games including the previously unreleased Star Fox 2.
It's nice that Nintendo are at least seeing some sort of reason. Given the popularity of both consoles, it's a bit nuts that more consoles weren't produced to begin with especially given the popularity of emulators. But hey, if you missed out, at least you know now you won't have to rely on a scalper.