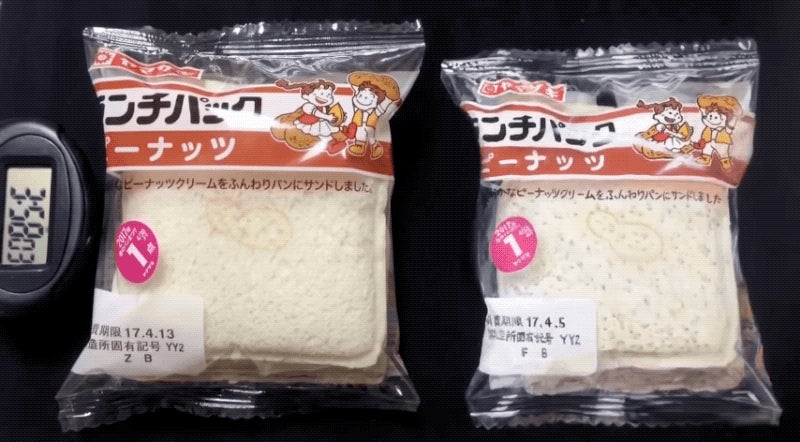 Japanese artist Polka has an interesting specialty: Painting acrylic still-life portraits of snacks.
[GIF: Polka]
Why paint flowers and fruits when there are Calorie Mate and Lunch Pack sandwiches?
The timer shows how many hours Polka works on each painting. There are many more clips on YouTube. Here are some highlights.