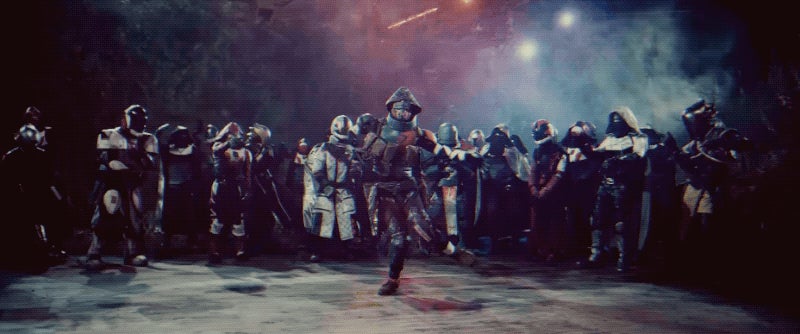 If Destiny or its sequel are ever adapted into a live-action film, the movie better have dance battles like this.
[GIF: Sony]
As a rule, pre-launch trailers generally suck. This one does not.
As 4Gamer points out, Destiny 2's recently released live-action trailer features a slew of well-known dancers, with the routines produced by famed Japanese choreographers Furitsuke Kagyou Air:man.
Here, just watch the trailer.
A+++.