Image: Alex Walker/Kotaku
A little while ago, HP sent in one of their latest gaming laptops. It's been a while since we'd played around with one and it afforded the opportunity to ask a pretty reasonable question: in 2017, how much gaming performance do you get for $2900?
That's the asking price for the OMEN by HP 15-CE062TX, possibly the most unhelpful naming convention I've seen for a laptop. Nonetheless, the specs are what you would expect for this price range: a dedicated GTX 10 series GPU, one of Intel's beefier mobile quad-core CPUs, and M.2 500GB SSD/1TB SATA storage as default.
Specs
CPU: Intel i7-7700HQ quad-core (2.8GHz base, 3.8GHz boost)
Screen: 15.6″ diagonal FHD IPS anti-glare WLED-backlit (1920 x 1080)
RAM: 16GB DDR4-2400 SDRAM
Storage: 1TB 7200 rpm SATA, 512 GB PCIe® NVMe™ M.2 SSD
GPU: NVIDIA GTX 1060 6 GB GDDR5
Weight: 2.57kg
Battery: 4 cell 70Wh lithium ion, 200W AC adapter included
Dimensions: 38.85 x 27.55 x 2.48 cm
According to HP, the CE062TX runs for 11 and a half hours on battery, and just over 8 hours playing video. You won't get anywhere near that while gaming, obviously, but precisely how much juice gets used would vary depending on how hard each game taxes the GPU.
Testing in the office found that you'll probably get a couple of hours max. Most people will be gaming with the adapter plugged in, and here's the kind of performance you can expect:
Note: The 1080p Medium figure for Ashes of the Singularity is from the game's Standard preset, as it doesn't have a Medium option. I've included it here anyway, as Standard is still the middle of the road option, and so people can get a good gauge "High" (as well as options above and below that).
The figures are a little underneath what you'd get from the latest refresh of the Razer Blade, although not by a great deal. But for the few frames a second you do lose, there's a big benefit: the CE062TX is a hell of a lot quieter.
When the Razer Blade first launched in 2013, it was a classy looking machine. Expensive as all hell, but it looked damn good for the price and had some of the best hardware around.
Read more
The CE062TX, and most NVIDIA-based laptops that you'll see over the next year or so, is based on the GPU maker's new Max-Q design. If you missed that announcement, you can find a primer below. The basic idea is that it's a new design that allows manufacturers to squeeze more power into laptops, without sounding like a jet engine or weighing like a rhinoceros.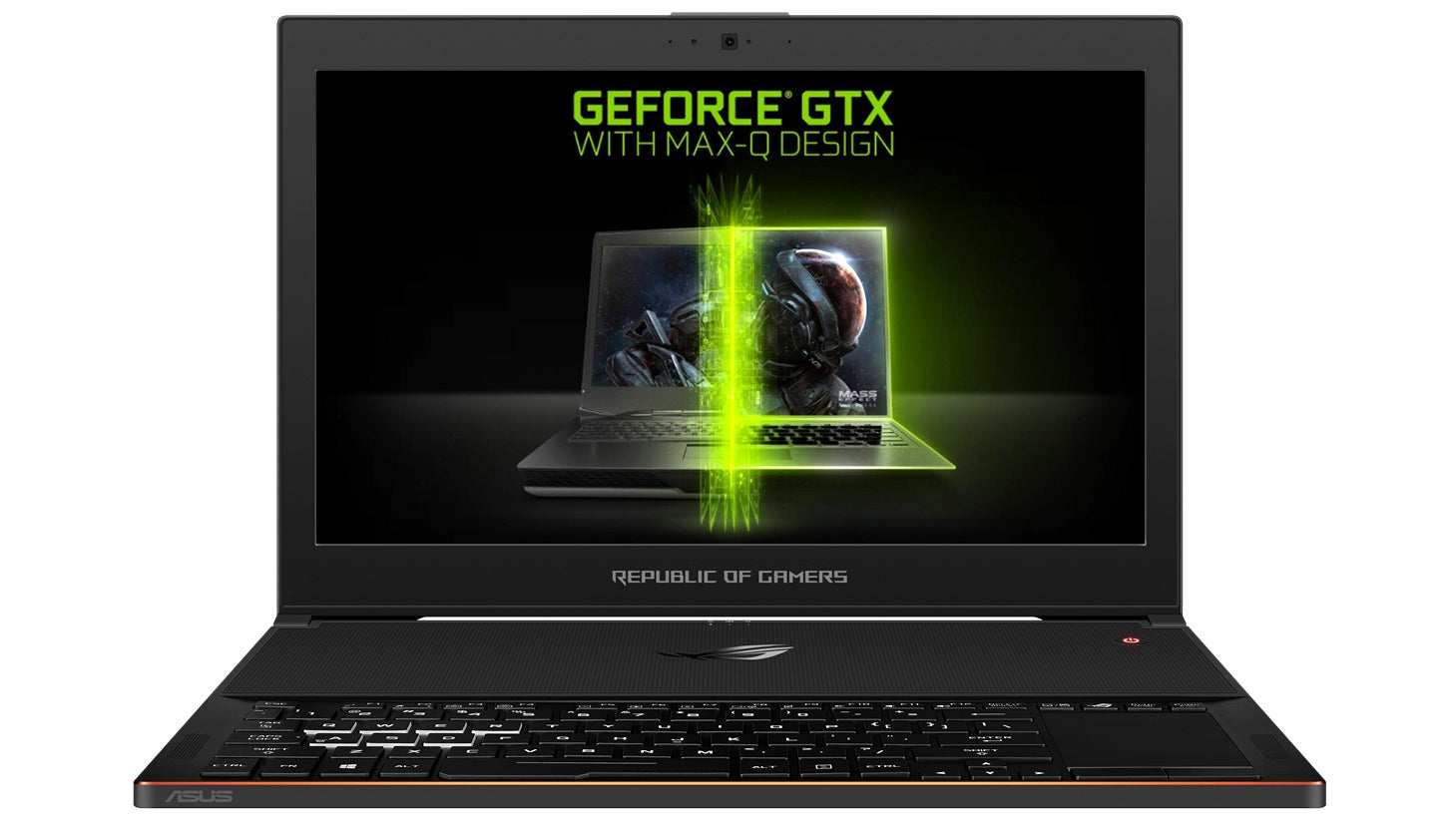 Notebook computers purpose-built for PC gaming are only barely portable, but Nvidia wants to change that with a new approach to hardware and software design for laptops called Max-Q, which lets mobile gamers have their cake and easily carry it too.
Read more
We've got a little decibel metre in the office, and while it wasn't possible to isolate the noise of everything else around me, it was good enough to get a general idea of how loud the CE062TX was under load.
During a couple of benchmarks – at higher presets than what the above tests were ran at, because I wanted to push the GPU as far as possible – the CE062TX ran at around 55db to 65db under load, hitting 70db at its worst.
I didn't have a decibel meter lying around when the Razer Blade was in. Anecdotally, though, it's substantially quieter. Most gaming laptops are uncomfortably loud under load, and I'd like the CE062TX to be a little quieter if possible.
Still, laptops have come an awful long way. Whether this is worth $3000 of your hard earned cash is another matter entirely: you're still dealing with a 1080p screen and a chiclet keyboard. It's also heavier and thicker than Aorus's XE 13 notebook, the Razer Blade, but roughly on par with Acer's Aspire V Nitro. But the CE062TX has a G-SYNC display with a maximum refresh rate of 120Hz, which you don't see very often in laptops in this price range.
So it'll be a matter of what features you need, how many USB ports you can and can't live without, and what you're prepared to pay. You don't need to spend over $3000 to guarantee 1080p/60fps on a gaming laptop any more, although you might have to live with the Medium preset.