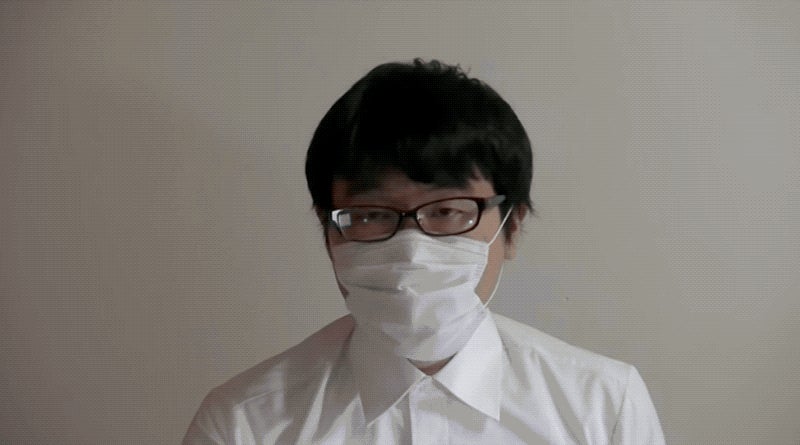 The biggest anime controversy of 2017 is director Tatsuki's sudden removal from surprise hit anime Kemono Friends. People were not happy! One fan even shaved his head in hopes of changing the decision.
[GIF: カーバイン | NicoNico Douga]
Originally a mobile game, Kemono Friends follows of the adventures of animals anthropomorphised into anime girls. Since its January 2017 debut, the anime has racked up millions of views on NicoNico, with the first episode surpassing a record-breaking 10 million views.
Last week, the show's director Tatsuki, who's regarded by fans as the force behind the anime's success, announced that he was no longer working on the show. The inevitable second season will have another director.
"It's sudden, but I have been removed from Kemono Friends," Tatsuki wrote in a tweet that has been retweeted over 300,000 times. He added that he had received notice from Kadokawa. "I'm sorry," he wrote, "I'm also extremely disappointed."
Kadokawa issued a statement explaining why Tatsuki was taken off the second season:
For Friends not in Japan, I summarized the statement by KADOKAWA on Tatsuki's leaving from Kemono Friends.#kemonofriends #Tatsuki #KADOKAWA pic.twitter.com/cKwL1Rrxvi

— はゃゃ (@hayaya0126) September 27, 2017
Fans have not been happy, spamming the show's NicoNico episodes with angry comments, threatening to cancel their premium NicoNico memberships. Kadokawa Dwango, which owns NicoNico, saw its stock drop 3.3 per cent in the wake of the firing.
The most arresting reaction, however, has to be this fan's plea.
The nine-minute clip was originally uploaded to NicoNico Douga.
In Japan, shaving one's head has long been a way to express devotion or even an apology, and the footage is more compelling than comment spam. If you are here for the head shaving, jump ahead to around 1:36 to see that or watch a sped-up GIF below: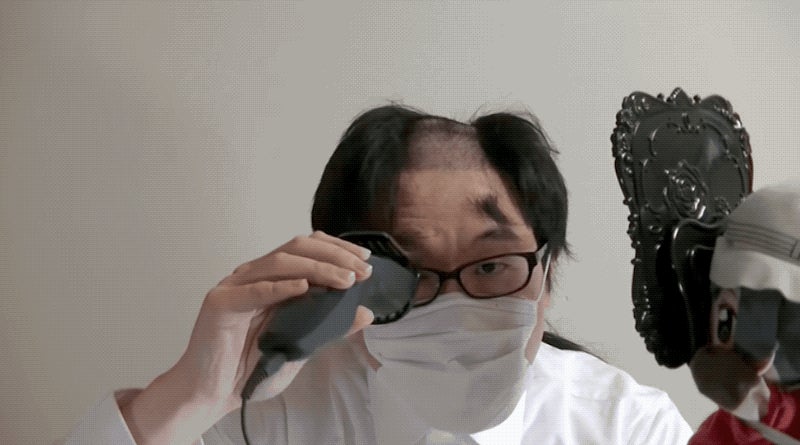 [GIF: カーバイン | NicoNico Douga]
In the video, the fan asks for all related companies to come together and reconsider. Throughout, he is polite and measured, thanking each company connected to Kemono Friends, adding that he is looking forward to what they will do in the future, and ending each thanks with a deep bow.