Over the last few years, the real-time strategy genre has fallen a little by the wayside. But not all RTS games have fallen on hard times, and one Aussie indie in particular has had an impressive amount of success this year.
The game in question is Forts, a game made in Brisbane that asks players to construct an armoured fort while trying to take down their opponent's creations. Junglist checked it out earlier in the year, and described it as a game that mixes Scorched Earth with Worms, engineering and micromanagement.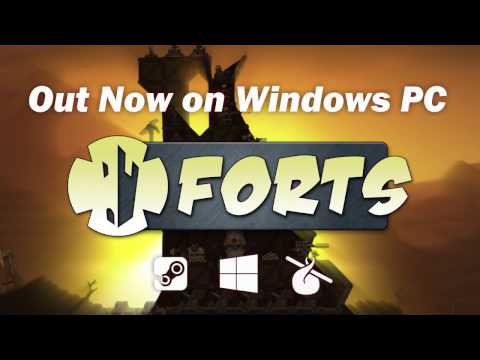 Brisbane-based Earthwork Games has brought out a fort building - and fort destroying - simulator that combines strategy, engineering, aiming, and micromanagement. It's a fun cocktail that puts me in mind of Scorched Earth, or maybe a Scorched Earth that let me build a bunker around my tank. And then three more tanks on my bunker.
Read more
If you were to look at the current player base, things wouldn't seem that great for Forts. The peak player count was just under 200 for September, with a high of 1,361 players when Forts launched in April.
But the game's sold surprisingly well. In an interview with PC Gamer, Brisbane-based developers Earthwork Games explained that the game had sold 120,000 copies since launch.
"We've already hired a part-time programmer to help with my load and we're allocating funds to support our next title," programmer and designer Tim Auld explained.
"We don't have to worry about expenses and living now, either. We were running out of money and had to borrow from our family just to get by. The pressure is off financially, but it's on regarding supporting the community."
What's fascinating about the success is that Forts didn't have the best luck: their initial press release last year got drowned out by the release of Pokemon GO (as did everything else, really). But buzz around the game from streamers and YouTubers helped get the word of mouth spread, although Auld noted that it was "difficult to get sales from YouTube".
The full interview can be read over at PC Gamer.