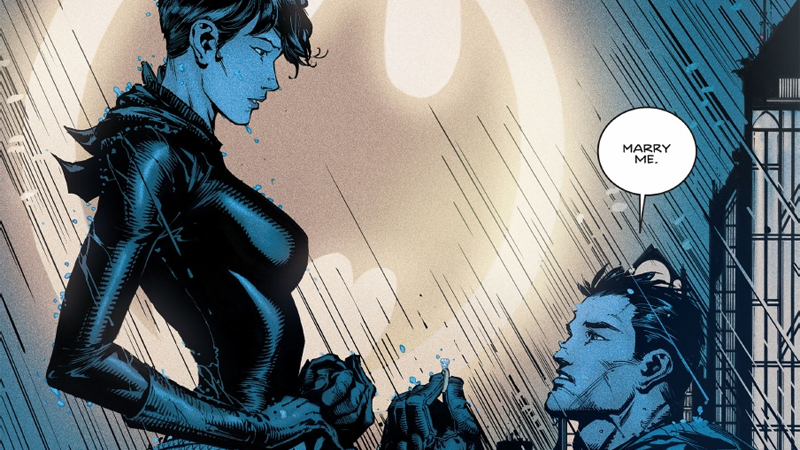 Certain people just can't seem to stay away from one another for too long. Batman and Catwoman have been entangled in a romantic game of cat and mouse and decades now, but in this week's Batman #32 penned by Tom King, Selina has decided whether she finally wants to marry Bruce.
Image: DC Comics, Batman #24, art and lettering by Danny Miki, David Finch, Jordie Bellaire and Clay Mann
There was once a time when you had to wait until Wednesday morning when the comic book stores actually opened if you wanted to learn what was going to happen. That time is over, apparently. Today, DC announced to USA Today that Catwoman will, in fact, agree to marry Batman after we last saw the Dark Knight pop the question as a dramatic cliff hanger.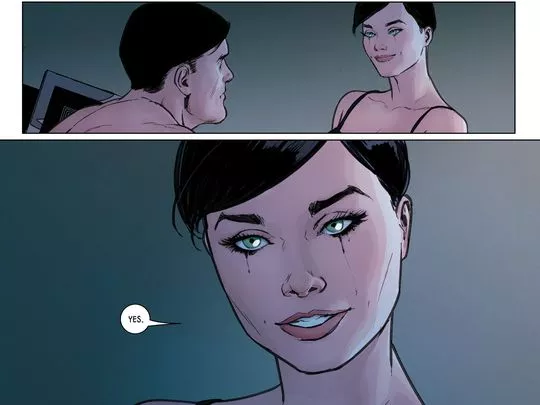 Image: DC
In the upcoming issue, Bruce finally tells Selina how he came dangerously close to killing the Riddler before ultimately being stopped by the Joker. It's a part of Bruce's past that shakes him and he fears will drive Selina away, but apparently she's perfectly cool with it. That understanding, King said to the newspaper, "is what true love is".
Said King:
It's showing who you truly are to someone. It's letting someone know deep down who you are and that's horribly frightening and it scares Batman as much as anything ever has.
Batman #32 hits stores this week.