So you want to play a new iOS game, but it's only available in soft-launch in The Philippines. Here's a quick, easy and only slightly shady way to create an iTunes account in another country, straight from your iPhone or iPad.
First, go into your phone or tablet's settings and sign out of your normal iTunes account. Then open up the App Store, find a free game or app, and click on the "Get" button. You'll be prompted to either use an existing Apple ID or create a new one. You'll want to create new, of course.
You'll be prompted to enter an email address and choose a password. You'll need an email address that isn't associated with an iTunes account. I generally create a new Gmail address when I need to sign in to a new country's store.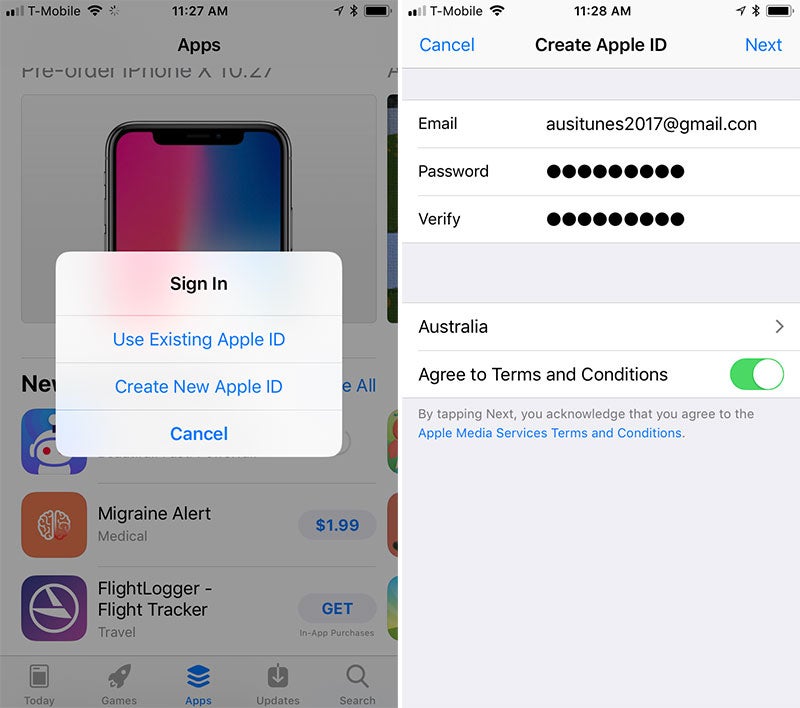 I'm making an Australian account because I'm in the US, but Australians will want to select a different country.
The most important part here is selecting the country. For example, if you wanted to give the excellent Assassins Creed: Rebellion a try, you could sign up for an account in The Philippines. I live in the US and currently have accounts in Australia, Japan, Canada, The Philippines and New Zealand.
You'll be asked to enter your name and date of birth and set up some security questions. Then comes the billing information, which is where things get a little tricky.
Your best bet under "Payment Method" is "None". If you enter a credit card or PayPal account, it will need to have a billing address in the country of the account you are creating. Selecting "None" allows you to enter any address, as long as it is in the correct country. I google hotels in the desired country and pick the first one that comes up.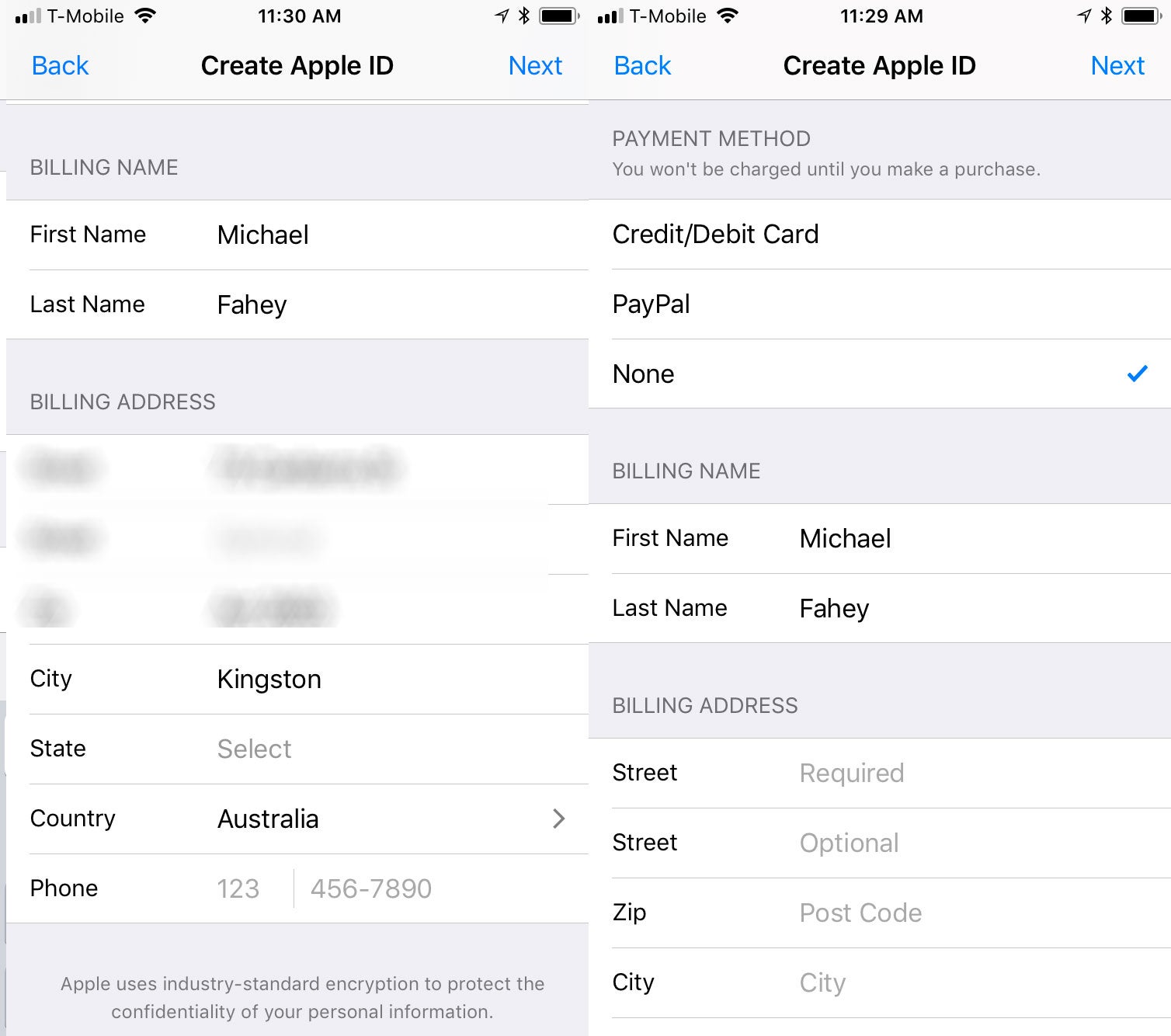 Once this step is complete, all that's left is email verification. Enter the code sent to your email address, and now you have a semi-functional iTunes account in another country.
I say semi-functional, because you will not be able to make in-app purchases in the games you play from other countries – though maybe that's a blessing. Once the game launches in your actual region you should be able to re-download and spend until your loved ones host an intervention.