GIF: Kotaku
There are some truly insane Rick and Morty fans.
The nightmarish McDonald's Szechuan sauce promotion is still ongoing, but at least this time it hasn't resulted in entitled fans screaming at underpaid teenage fast food employees. No, this actually might be crazier.
The Drive has reported that one Rick and Morty fan in Michigan put her packet of Szechuan sauce up for trade. But rather than just getting the $50 or $60 bucks that eBay is charging, someone offered - I shit you not - a car.
A working 2004 Volkswagen GTI, in fact.
What's crazier is that the new recipient of the very red Vee Dubb posted the sauce in a group for trading pins. Why the hell someone decided to one-up pins with a car I will never understand.
Maybe the car's almost a write-off. But then again, surely the car would be more useful even if the sauce appreciates in value. After all, while you might not be able to replicate the packaging, you can make a pretty decent version of McDonald's recipe at home.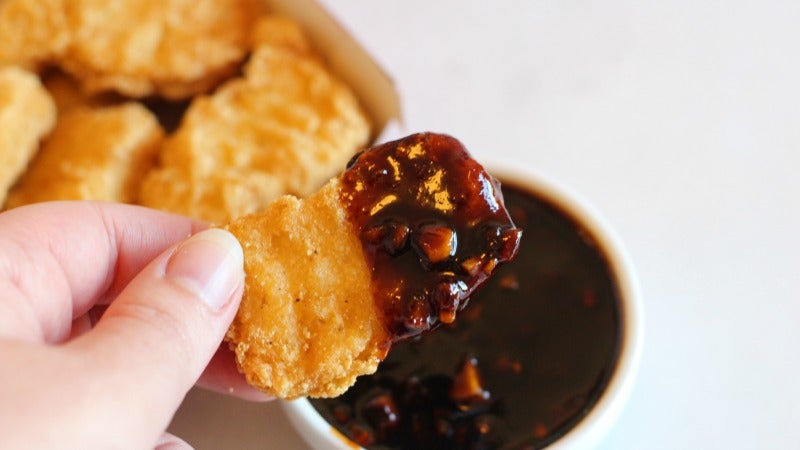 If you want to find out what all the fuss around McDonald's szechuan sauce is about, this DIY recipe is pretty damn delicious.