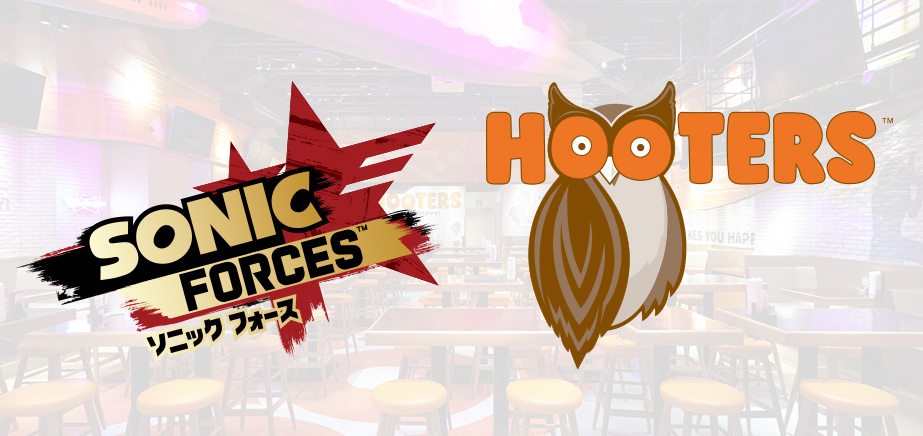 [Image: Sega Japan]
During last month's Tokyo Game Show, Sega announced it was doing a Sonic Forces promotion with Hooters for some reason. Today, said collaboration begins at the chain's Tokyo locations, and it's not very good at all.
Collaborations like this aren't uncommon in Japan, but typically, both the game company and the eatery put some effort into the whole thing. Not this.
『ソニックフォース』×HOOTERSコラボイベント、本日10/16(月)よりスタートです!

コラボメニューをご注文いただいたお客様にはオリジナルコースターをプレゼントしております!

↓詳細はコチラからご確認ください!https://t.co/UHR92CbuLz pic.twitter.com/iMbBhE2Dww

— ソニック委員会 (@sonic20th) October 16, 2017
The Sonic themed food is a chilli dog, which makes sense because Sonic loves chilli dogs.
Besides that, Hooters has some blue drink. Because Sonic is blue. There are some giveaway Sonic Forces drink coasters, and that's about it for Sonic food.
The staff is also doing a dance to Sonic Forces theme "Fist Bump." But of course!
The Sonic themed decor isn't much better. As seen in these Famitsu photos that the restaurant is filled with boring cardboard cutouts.
Knuckles: Where are we?

Tails: I don't know, but look! They charge for refills! pic.twitter.com/KNJX3hsBwt

— Linkabel (@AbelMunizJr) October 16, 2017
"Ma'ams, please move ten feet that way, I'm here for the blue Hedgehog." pic.twitter.com/Oo1nYEQ7Jq

— SEGAbits (@SEGAbits) October 16, 2017
Which are much improved with jokey subtitles.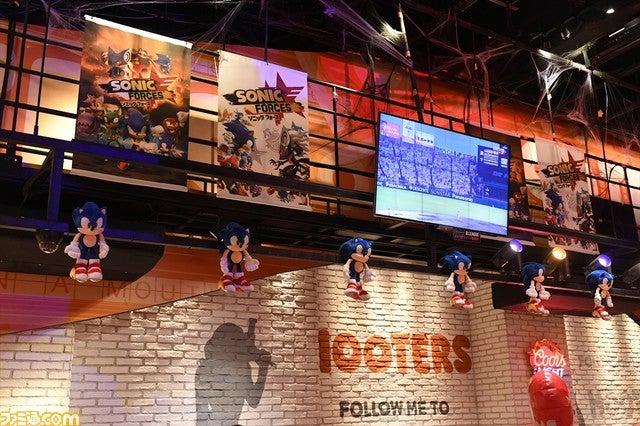 [Image: Famitsu]
Oddly, Sonic is strung up around Hooters.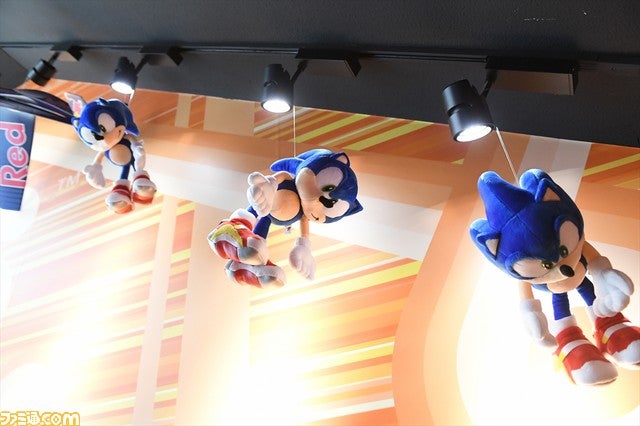 [Image: Famitsu]
This is some dark shit, Sega.
These plushies hanging from the ceiling of a Japanese Hooters restaurant are a perfect metaphor for Sonic Forces pic.twitter.com/6zV1ryDpVN

— Nibel (@Nibellion) October 16, 2017
For more, check out Famitsu.