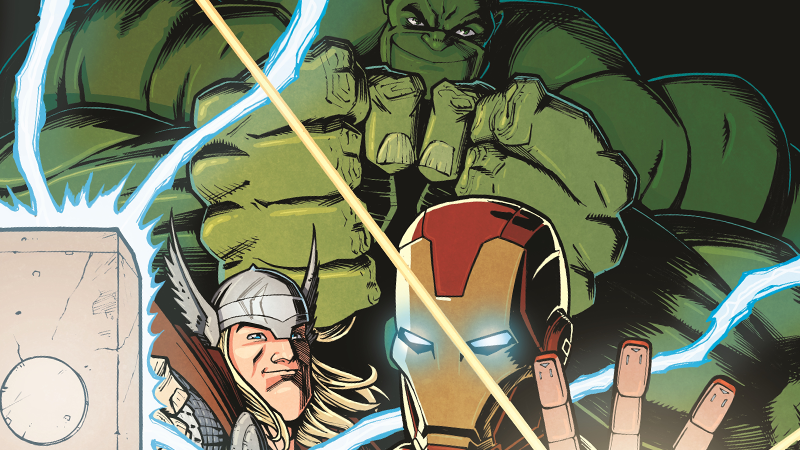 It's hard to believe that it's been just five months since Marvel and Comixology first launched their digital series partnership with a revival of Iron Fists. Since then, a Thor/Hulk team-up and another Black Panther spinoff have joined the lineup - and a fourth series is on the way in the form of an Avengers throwback.
Image: Marvel Comics/Comixology. Avengers: Back to Basics #1 cover art by Nick Roche and Chris O'Halloran
Avengers: Back to Basics will be a six-part bi-weekly series exclusive to Comixology, alongside the host of other Marvel titles available in the all-you-can-read slate. Written by Peter David with art by Brian Level and Juanan Ramirez, Back to Basics will unite Thor, Hulk and Iron Man to prevent Ragnarok, as an ominous solar flare threatens to extinguish North America, heralding the arrival of a darkness that could end the whole world if the Avengers don't assemble.
It's of course timed to capitalise on the renewed attention to the Avengers name ahead of Infinity War, but it's surprising to see how quick the turnaround on this collaboration between Comixology and Marvel has developed.
The series will be available as part of Comixology's Unlimited subscription service. Fortunately, as this subscription service is only available in the US, the issues will also be available for individual sale.
Avengers: Back to Basics begins 7 March 2018.