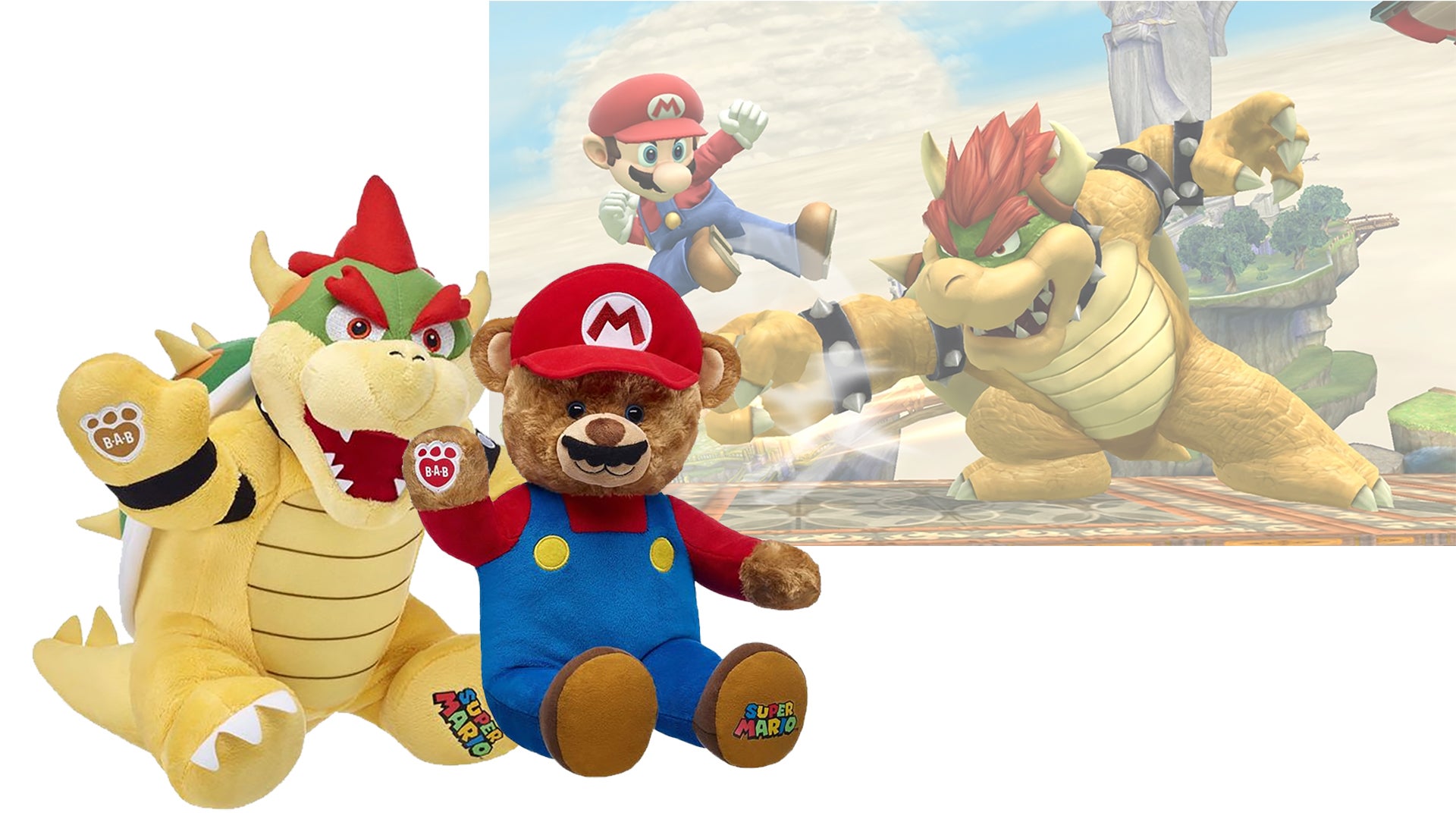 Look at those smiling faces. They have had their difference in the past, but now they have bonded over the shared trauma of being stuffed and sold to children at the mall. Bowser and Mario join Yoshi, Toad, Luigi and Peach in Build-A-Bear's new Super Mario collection this weekend.
If you'd rather order online, you can get Bowser ($US35 ($46)), Bear Mario ($US28 ($37)) or Yoshi ($US25 ($33)) today at Build-A-Bear's website, but then you miss out on the fun of picking their empty husks out of a barrel and having a store employee ask you if you want to kiss their heart before they sew the plushies up. It's all about the experience.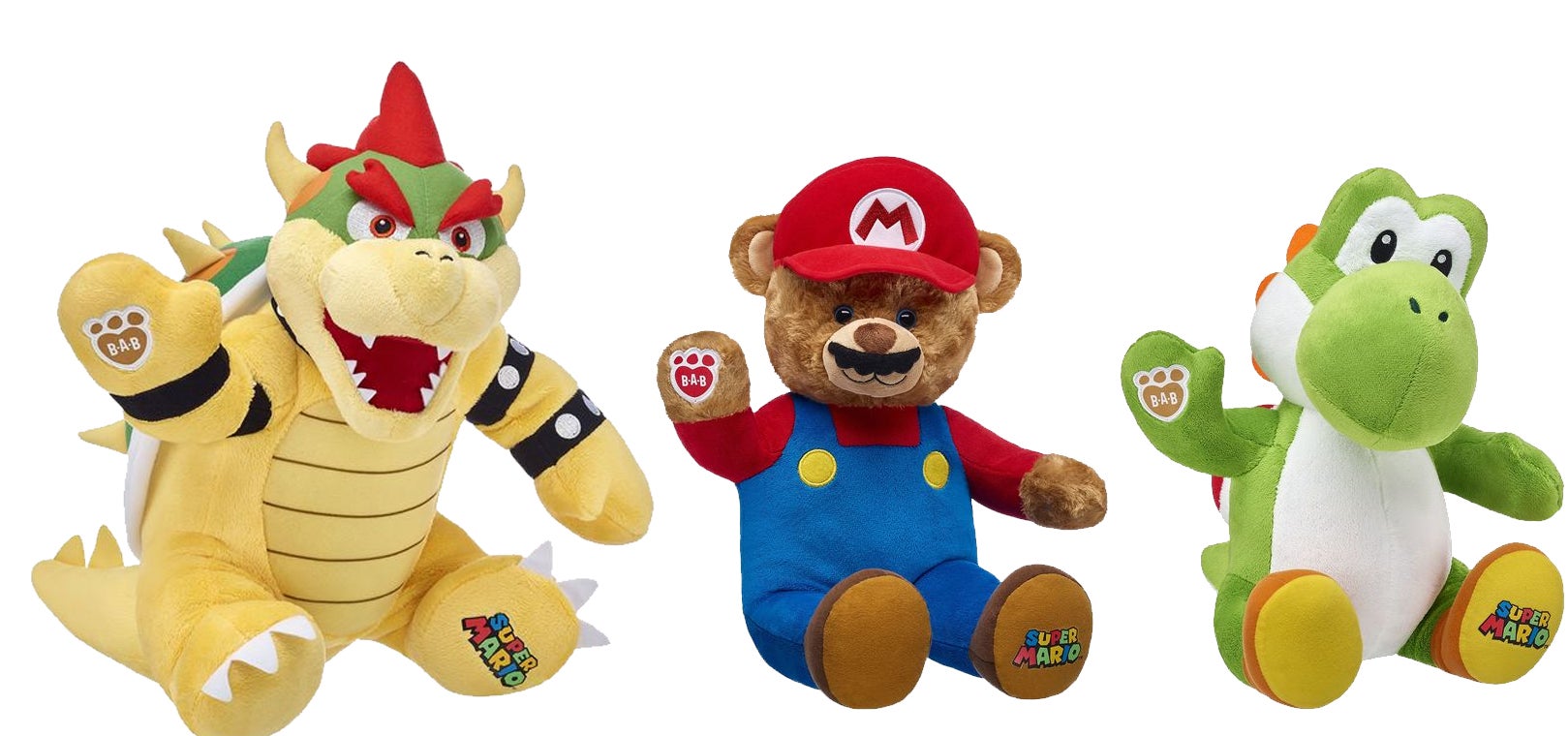 I am digging the mustache, but why aren't Bowser and Yoshi bears in costumes as like Mario?
Peach, Toad and Luigi are also available for purchase, but Toad ($US10.50 ($14)) is a pre-stuffed mini-plush and Luigi and Peach ($US16 ($21) each) are only available as outfits for naked bears.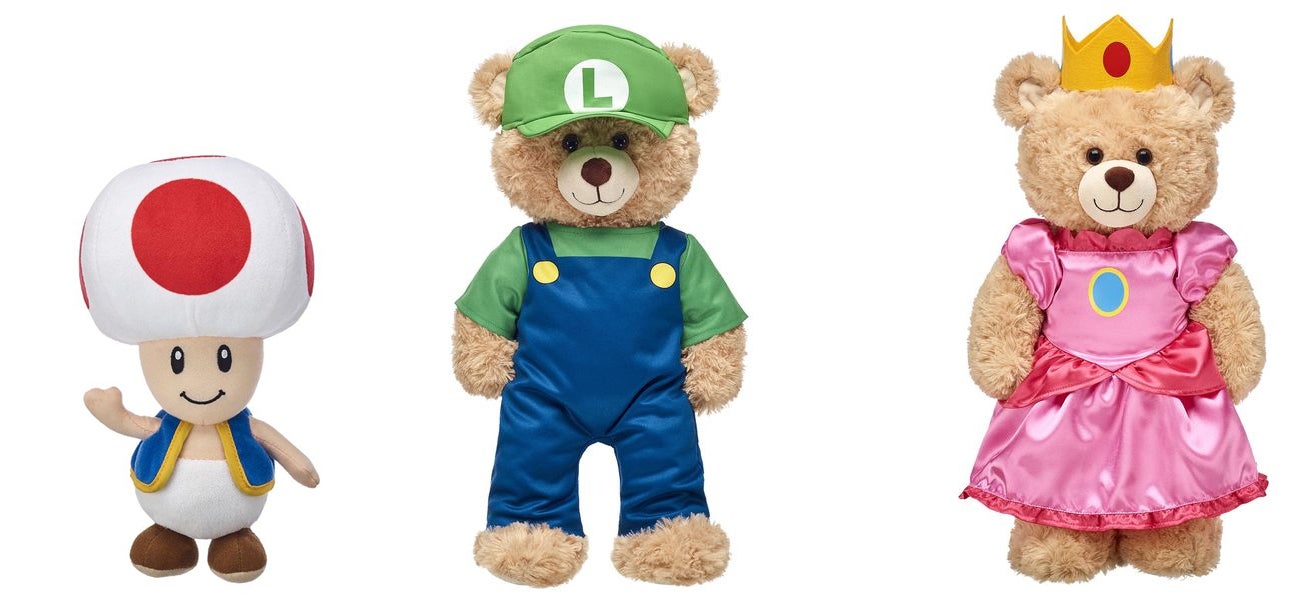 Luigi doesn't get a mustache. Take that, Luigi.